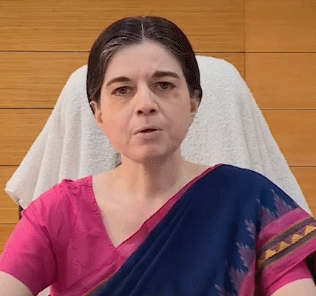 With the resurge in Covid-19 cases in some foreign countries, the State Government on Monday said it will resume vaccination against Covid-19 from 19 January at identified hospitals across the State.
Shalini Pandit, Secretary Health & FW has informed that under National Covid-19 vaccination programme, Covishield will be available from January 19, 2023 in identified District Headquarters Hospitals (DHH), Sub-divisional Hospitals (SDH), Community Healthcare Centre (CHC) & Primary Healthcare Centres (PHC) across the State for second dose due as well as precaution dose due beneficiaries.
The State Government has advised citizens to take this opportunity to get vaccinated.
As per COWIN portal of Government of India, 8,14,50,160 doses have been administered in Odisha so far, of which 3,52,50,344 were first doses, 3,30,00,990 were second doses and 1,31,98,826 were precautionary doses.
Last month, State Health Minister Naba Kishore Das had written a letter to Union Health Minister Mansukh Mandaviya, seeking precautionary dose vaccination of left out citizens aged 18 years & above in the State.
So far, 8.14 crore doses have been given as first dose & 3.30 crore doses as second dose to the people aged 12 years & above and 1.31 crore doses to the citizens aged 18 years and above as precaution dose in the State, he said. Hence, the precaution dose has covered only 41 percent of the population and presently, no vaccine stock is available in the State.
Keeping in view the demands from various categories of citizens, there is further requirement of precaution dose to cater to left out 1.93 crore against total of 3.25 crore citizens, Shri Das had stated in his letter.