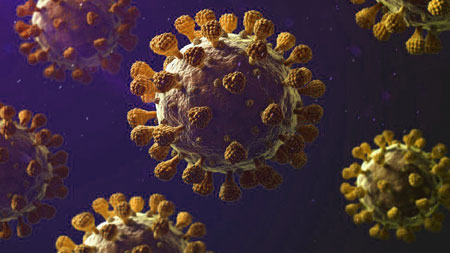 Bhubaneswar: With the reporting of highest ever single-day fatalities of 48 persons, the total death toll due of Covid-19 has crossed 4,000 mark in Odisha on Wednesday.
According to the Health and Family Welfare Department, the Covid-19 death toll in the State stood at 4,018. Out of 48 deaths reported today, 7 cases reported from Khordha district (including 5 from Bhubaneswar), 5 each from Cuttack & Nayagarh districts and four each from Ganjam & Sundargarh.
Bargarh, Boudh and Dhenkanal districts reported three death cases each while two deaths have been reported from Angul, Balasore, Bhadrak and Jharsuguda districts. Besides, Jagatsinghpur, Kalahandi, Kandhamal, Koraput, Puri and Sambalpur registered one fatality each.
At the same time, the Covid-19 infection has also resurged on Wednesday as the State reported 3371 fresh Covid-19 cases. However, the Test Positivity Rate (TPR) continued to remain below 5 per cent.
A total of 75649 samples were tested in the State in the last 24 hours and the TPR for the day stood at 4.45 per cent. Odisha had reported 2640 cases yesterday with a TPR of 4.14 per cent.
According to the Information & Public Relation Department, 1922 of the fresh infections were reported from quarantine and 1449 were local contacts.
Among the 30 districts, Khurda reported the highest 530 cases, followed by Cuttack (468) and Balasore (258), Mayurbhanj (222), Kendrapara (219), Jajpur (210), Puri (193), Bhadrak (176), Jagatsinghpur (135) and Nayagarh (135).
As many as 20 districts reported cases below 100. Those are – Angul (93), Malkangiri (80), Sundargarh (72), Keonjhar (70), Rayagada (59), Dhenkanal (58), Koraput (52), Bargarh (35), Nabarangpur (34), Kandhamal (29), Sambalpur (28), Sonepur (22), Ganjam (21), Boudh (19), Jharsuguda (15), Balangir (12), Gajapati (12), Kalahandi (11), Nuapada (8) and Deogarh (3).
The total Covid cases in Odisha now stands at 9,09,800, of which 8,74,307 patients have recovered from the disease. Thus, the active Corona cases in the State remained at 31,422.