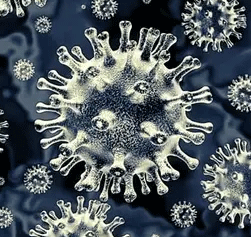 Bhubaneswar: The Covid-19 death cases have come down slightly during the past two days. The State reported 37 death cases on Friday while it dipped to 39 yesterday from 44 reported on the previous day. With this, the death toll due to Covid-19 in Odisha rose to 3,508.
As per information shared by the Health and Family Welfare Department, Khurda district reported five highest death cases while Cuttack, Jharsuguda and Kalahandi districts reported four deaths each.
Similarly, Bargarh, Puri and Sundargarh districts reported three deaths each. Districts including Bolangir, Deogarh, Kendrapara, and Rayagada reported two deaths each. Besides, Gajapati, Mayurbhanj and Sambalpur districts reported one death case each, the Department said.
The State has reported 3806 fresh Covid-19 cases in the past 24 hours. Now, the total number of cases has soared to 8,70,498. Out of the total fresh cases, 2172 of them were from quarantine while remaining 1634 local contact cases.
Khordha reported the highest number of 617 cases while lowest 19 cases reported from Jharsuguda district.
Meanwhile, the State Government has formed a Technical Committee to study reports of Covid-19 infections amongst people in the State who have completed the full schedule of Covid-19 vaccination. 

The 8-member panel headed by Director of Institute of Life Sciences (ILS), Bhubaneswar, Ajaya Kumar Parida, will study the incidence, spectrum of microbiological and clinical presentations and their outcome in such suspected/confirmed breakthrough COVID-19 during post vaccination period