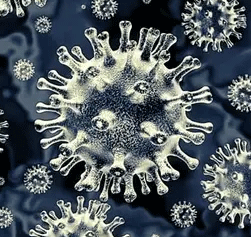 Bhubaneswar: With 556 more people affected by COVID-19, State's tally rose to 10,35,973 on Tuesday.
Four fresh fatalities recorded in Odisha, which took the state's coronavirus death toll to 8,294, an official of Department of Health & FW said.
87 children were among the new cases recorded in 20 of the 30 districts. The infection rate among the 0-18 age group stood at 15.64 per cent.
Khurda district, under which Bhubaneswar falls, registered the highest number of new cases at 305, followed by Cuttack (41) and Sundargarh (18). Khurda alone accounted for 54.85 per cent of the new cases, he said.
As many as 324 new cases were reported in quarantine centres, while 232 fresh infections were detected during contact tracing, the official said, adding that the daily test positivity rate stood at 0.97 per cent.
02 fresh fatalities each were registered in Cuttack and Jagatsinghpur districts.
Odisha now has 4,228 active cases, while 10,23,398 people have recovered from the disease so far, including 618 on Monday. Fifty-three patients have died due to comorbidities to date.
The state has thus far tested over 2.11 crore samples for COVID-19, including 57,026 on Monday, the official said, adding that the cumulative positivity rate stood at 4.89 per cent.
The State Administration has fully vaccinated over One crore people so far.
 Meanwhile, the Odisha Government has begun preparations to disburse Rs 50,000 each to the next of kin of patients who died due to COVID-19.
 Special Relief Commissioner Pradeep Kumar Jena, while attending a meeting chaired by Chief Secretary Suresh Chandra Mohapatra, said that as per the Supreme Court's order, the next of kin of people who died due to COVID-19 can avail the assistance irrespective of their financial condition or whether they have received benefits of other schemes.
Chief Secretary directed the District Collectors, Chief Distirct Medical Officers and Tahsildars to make the process hassle-free for the beneficiaries. The entire process of application, verification, processing, approval, and assistance will be done at the district level.