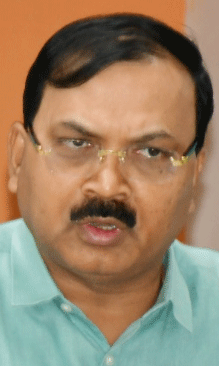 Bhubaneswar: The State Government has initiated steps for proper conservation and modernisation of Odisha State Archives (OSA), Bhubaneswar and Raghunandan Library, Puri.
Odia Language, Literature and Culture Department, Additional Chief Secretary (ACS) Satyabrata Sahu has reviewed a program for complete revamp of the two crucial organisations and conservation of all important documents stored there for future use and reference.
Odisha State Archives (OSA) holds a valuable collection of documents especially from the colonial period. Secretariat Records of the Government of Odisha, Records of Government of Bengal for the Pre 1912 period and a considerable amount of Divisional and District Records are significant holdings of OSA.
The records preserved in the Odisha State Archives (OSA) show the rich wealth of historical material, political, administrative, economic and social. These materials are the outcome of administrative activities of the State Government which have accumulated in the course of years. They are virtually the administrative memory of the state preserved in its entirety, in undisturbed continuity and unalloyed integrity.
The Department has recently invited tenders for engagement of an agency to undertake the work of treatment of archival records and rare books includes procedures –examination and condition report, dusting, fumigation, pagination, de-binding, chemical cleaning, stain/tape removal, de-acidification, tissue lamination and archival binding of archival records and rare books in Odisha State Archives Bhubaneswar & Raghunandan Library, Puri for conservation/restoration purpose using acid free paper for re-strengthening purpose.
After conservation, the arrangement will be made according to the previous bibliographical descriptions of archival records and rare books.
The Government has planned for conservation of archival collection & Rare Books by developing a preservation plan that outlines the strategies, methods, and resources required to conserve the records effectively considering the factors such as environmental conditions, handling procedures, storage requirements, and conservation treatment.
An appropriate storage solution will be made to protect the records from environmental factors, such as temperature, humidity, light, and pests.
Besides, a system to document and track the conservation activities performed on each record will be established by maintaining detailed records, including photographs, treatment reports, and any relevant information for future reference.
Moreover, the Department has also decided to digitise the records and documents stored in Odisha State Archives (OSA), Bhubaneswar and Raghunandan Library, Puri. A software will be developed to provide a user-friendly interface for searching and discovering digitized