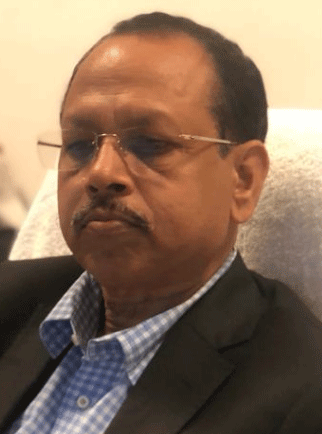 Bhubaneswar: With Odisha is experiencing cold wave condition, which returned after at least 15 days, State Government has alerted District Collectors and advised them to take steps in this regard.
Development Commissioner and Special Relief Commissioner (SRC) Pradeep Jena in a letter to all the District Collectors suggested that SP and RTOs may take necessary steps for controlled playing of vehicles on highways during the dense fog to avoid road accidents.
The mercury level fell below 10 degree Celsius in at least five places Saturday while Phulbani in Kandhamal district become the coldest place in the state with minimum temperature recording at 5.8 degree Celsius, official sources said.
No big shift in minimum temperature over the districts of Odisha during next two days and rise gradually thereafter by 3-4degree Celsius over the districts of Interior region of the state and by around 2 DegreeCelsius over the districts of Coastal Odisha.
The Meteorological Centre, Bhubaneswar has informed the status and said that the minimum temperature will be below normal by2-30 Celsius at many places over the districts of Interior Odisha during next 48 Hours.
While Phulbani recorded minimum temperature at 5.8 degree Celsius, it was followed by Jharsuguda (7.6 degree C), Daringbadi (8 degree C), Sundergarh (8.5 degree C) and Keonjhar (9.9 degree C).
The Met office also in a statement said: "Very dense fog with visibility below 50 metre was recorded at Chandbali, Cuttack and Boudh whereas Paradip witnessed dense fog with visibility remaining between 50 and 200 meter.
Puri and Nayagarh recorded moderate fog with visibility remaining between 200 metre and 500 metre. Besides, shallow fog was experienced in Baripada, Balasore, Bhubaneswar, Koraput and Malkangiri."