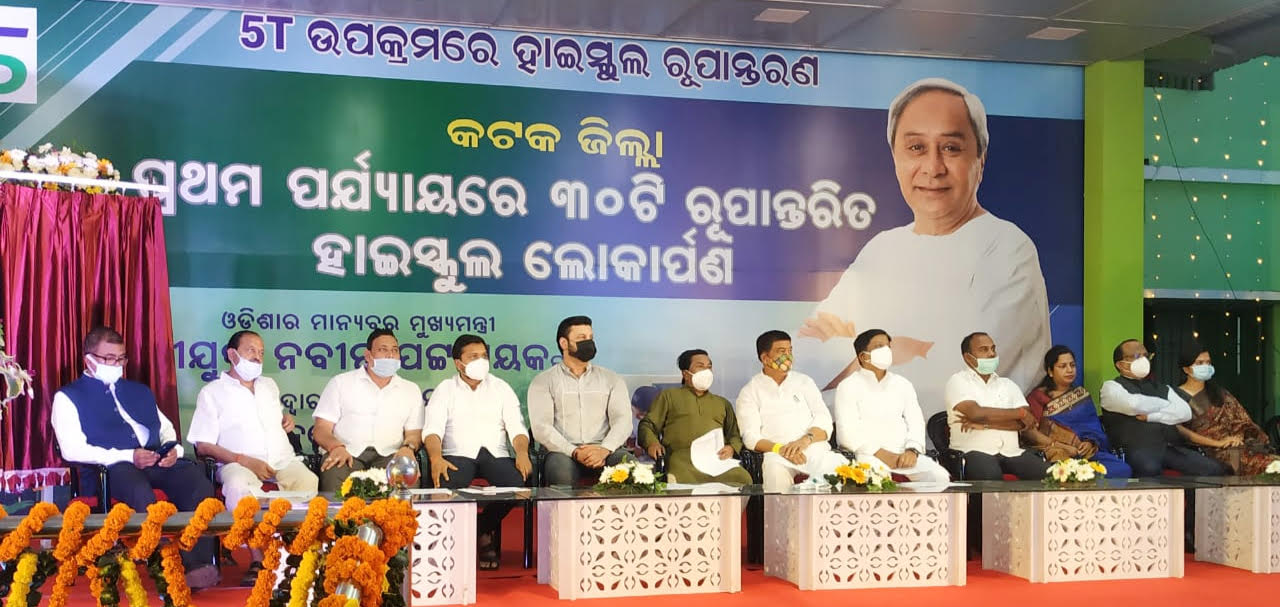 Bhubaneswar: Chief Minister Naveen Patnaik on Thursday inaugurated 142 transformed high schools of five districts through video conferencing mode.
The high schools have been transformed with modern state-of-the-art infrastructure and facilities under the 5T initiative, School Transformation Programme.
In the first phase, 1075 schools in 30 districts of the state have been transformed, of which 50 schools of Hinjili constituency have already been inaugurated. Remaining 1025 will be dedicated starting from today till November 24.
On the first day today, the Chief Minister inaugurated 67 transformed schools in Sundargarh, 30 in Cuttack, 23 in Balasore, 10 in Kandhamal and 12 in Nabarangpur.
Mr.Patnaik said, "Schools lay the foundation and build the country's future, the society's future. There is a saying that children constitute one-third of our population, but all of our future."
Stating school time is one of the most important times in a child's life, he said, "I want the children of my state to take the lead in all fields including sports, and music, and bring glory for the state."
He elaborated about the 5T principle of governance of the state government and said the School Transformation Programme has eliminated the differences between the schools in the village and the city.
Today, the schools in rural areas have an environment like the city's best private schools. Another important thing is that the state government has reserved 15 per cent of the seats so that the students in government schools can realize their dream of becoming a doctor and engineer, the Chief Minister said.
"After the motherland and the family, school is our biggest identity. I am confident that you all will be able to convert this identity as the glory of the state," he added.
Students from five districts interacted with the Chief Minister on this occasion. Secretary (5T) to CM, VK Pandian moderated the event.