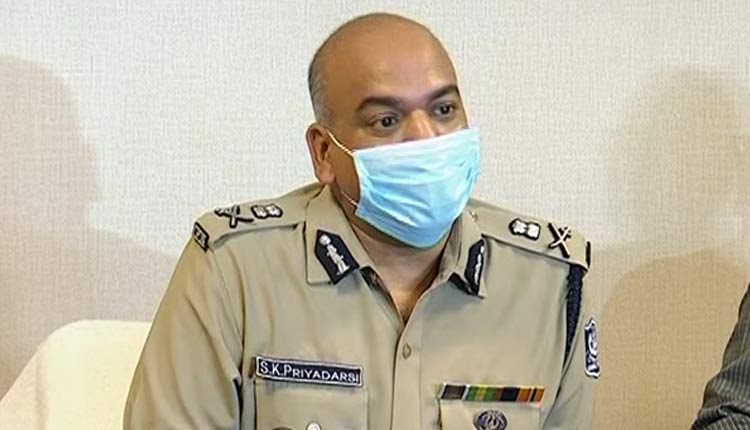 Bhubaneswar: In view of the Second Wave of COVID-19 in Odisha, the Twin City Commissionerate Police has restricted the number of participants in marriages and related functions to 50 in Bhubaneswar and Cuttack cities.
Twin City Police Commissioner Saumendra Kumar Priyadarshi has issued instruction accordingly and this apart, marriage procession has been banned till further orders.

"Marriage and related functions shall be held only with prior permission in writing or through electronic communication of the local police station. Total participants in the marriage function at the venue including groom, bride, family members of groom and bride, friends, relatives, guests, priests, personnel of support services like food preparation and distribution etc. put together will not exceed 50," an order of the Commissionerate Police said.
"Persons with symptoms of Influenza Like Infection (ILI) and Severe Acute Respiratory Infection (SARI) shall not be allowed to the marriage venue/function. Vulnerable groups of people such as persons above 65 years of age, children below 10 years of age, persons with co-morbidities and pregnant women are advised not to attend the function," it said.
"At least 2 meters physical distance shall be maintained between individuals during the marriage function. All persons in the marriage venue shall mandatorily use face mask during the entire period of the function except during eating. Chewing of gutka and paan and spitting in public is strictly prohibited," the order said.

"The host of the marriage will ensure elaborate arrangement for hand washing with soap and water and also ensure availability of hand sanitizers. The seating and dining arrangement shall be done in such a way that at least 2 metres physical distance is maintained between individuals," it added.
The host and the owner/manager of the marriage venue premises shall be held responsible for ensuring the guidelines and will be liable for legal action in case of any violation.
The participants in will also be held responsible for violation of conditions.