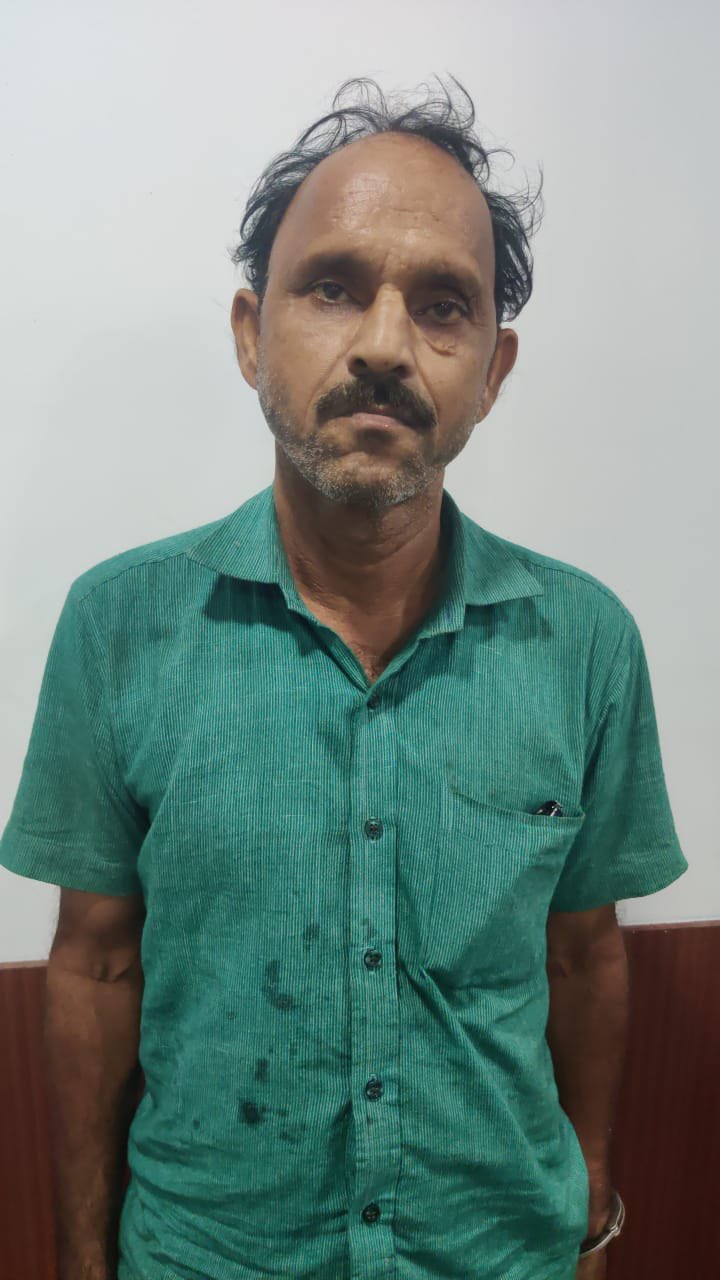 Bhubaneswar: Odisha's veteran burglar Hemanta Dash of Bhubaneswar, who committed about 500 thefts during his 39 years of career, had earned about Rs 5 crore, but left as a pauper today. His bank account now has only Rs 1,400.
A native of Bhubaneswar, Hemanta was nabbed by the police on Cuttack Monday on charge of burglary and brought here on remand in connection with two other such incidents.
Dash after being nabbed by police confessed to the crimes and revealed that his main instrument to break iron chests is just crowbars and therefore named as the "crowbar man". He believes that all strong iron chests or locks can easily be opened just by using the crowbars.
The 59-year old Dash who started his career from college days, said that he met his "Guru" inside a jail in Bhubaneswar when he was imprisoned for some time over a clash between two groups of students in 1982. He was a student of a reputed college in the state capital.
After coming out of the jail, Dash, then a young man, joined his Guru and continued to perform burglaries for about five years. However, for last 34 years, he does not have any gang and operates on his own and successfully earned a good amount of money from burglaries, Dash told reporters.
Dash is having a family and they could not know about his profession for a long time till he was arrested and jailed several times. After release from jail every time he makes pledges not to indulge in such activities, but quit often starts his old habit.
Bhubaneswar DCP, Umaskanhar Dash said though he earned a lot of money, the veteran burglar's savings bank account has only Rs 1,400 till date because of his luxurious lifestyle. He used to stay at star hotels across the country and spend time with women on hire.
The burglar has also admitted that he spent the entire ill gotten money in wine and women. "I operate alone and take women from Kolkata during tour to other cities. I frequently visited Mumbai, Chennai and other cities and books rooms in star hotels," he said.
 
Speaking on his modus-operandi, Dash said he used to target the rich men in next rooms in star hotels.
The burglar says his prime target has always been cash and not gold or other valuable items. This is because, he fears that stealing of gold and other items may lead to his arrest. Therefore, he takes only cash. However, in cases when cash is not available, he may pocket ornaments.
Bhubaneswar DCP U S Dash said the special squad has been keeping an eye on Hemant Dash after his involvement in three loot cases under the Bhubaneswar Urban Police District (UPD). He was caught in CCTV footage in two recent incidents. More than 100 loot cases have been registered against him in the Bhubaneswar UPD alone.
In 2018, the special squad arrested Hemant and he was sent to jail. After being released from jail, he did not go to his house despite having family. Hemant was again sent to jail after being caught in Puri last year. He was released from jail in July this year and three burglary cases were reported different police limits in Bhubaneswar thereafter.
The DCP said the accused was counseled as well and his arrest has been informed to all the districts.
"I am 59 years and now retire from all such activities. I appeal to all my brothers to quit the act of burglary taking my instance. I earned a lot and now a pauper," he said.