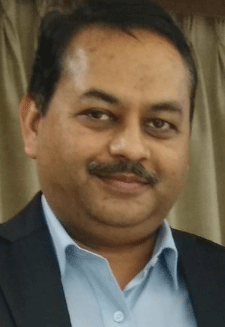 Bhubaneswar: Acting tough Chief Electoral Officer (CEO) Odisha, Sushil Kumar Lohani has said that violation of Model Code of Conduct (MCC) will attract severe action.
He said that the Election Commission has announced Bye Election to 46-Dhamnagar AC vide press note dated 03.10.2022. The provision of Model Code of Conduct have come into operation with immediate effect in the district of Bhadrak since then.
Model code of conduct is a guiding principle which all the stake holders in the election process have to follow meticulously. Even all the Government servants are bound by the provisions of model code of conduct.
Off late a number of complaints are being received against various political parties regarding violation of model code of conduct.
There are specific provision under the law to deal with such cases of electoral offences, like 'bribery' and 'undue influence' to interfere with the free exercise of electoral right of a person, provided under Section 171B, 171C, 171E & 171 F of the Indian Penal Code and under Sections 123(1) and 123(2) of the Representation of the People Act, 1951.
Some allegations have come to the notice of the Commission where bribery and undue influence are resorted to by some candidates/member of political party or their supporters. Any violation of the law and the Model Code of Conduct will attract severe action.
Therefore, all candidates and political parties involved in the current bye election are advised to strictly adhere to the MCC and legal provisions prohibiting such corrupt practices.
We had conducted an all party meeting with the representatives of political parties recently where in the Do's and Don'ts for guidance of political parties have been circulated. All are advised to follow those provisions meticulously.
C-Vigil mobile app
The Election Commission of India has launched an online application for citizens to report model code of conduct (MCC) / expenditure violations during the election period.
The application is called 'cVIGIL' to denote vigilant citizens of our country who can play a proactive and responsible role in the conduct of free and fair elections.
cVIGIL Citizen App allows vigilant citizens to give live reports on incidents of MCC/ expenditure violation within minutes of having witnessed them.
The commission has set time boundation of 100 mins, all the reported complaints will be taking care of, within a minimal time of 100 mins by the commission.
District administration has made elaborate arrangement for enforcing model code of conduct in the district and in the constituency.
We have received 102 complaints relating to misuse of vehicles, violation of loudspeaker act, illegal meetings, inducement/gratification etc. Action has been taken in all cases including lodging of 2 FIRs against the violators.
We have also detected 1614 cases relating to defacement of public & private property and also 2006 cases of posters, banners, wall writings on public and private property and action has been taken on all.
Police has also initiated a number of enforcement measures.
639 licensed arms have been deposited in concerned police stations so far.
2011 persons have been booked under preventive sections of 107 & 116 CRPC.
196 Non bailable warrants have been executed.
Enforcement against excise law violators have been intensified. 197 Excise cases have been booked and 216 persons have been arrested. 14,000 Ltrs. of Liquior worth Rs. 15.5 Lakh has been seized.
Regular flag march is being organised in all the GPs and villages by the central para military forces.
3 number of static surveillance teams and 3 nos. of flying squad are in place to take up enforcement activities. 12 Sector magistrates have also been deployed.
So far, 6 no. of complaints through C-vigil and 16 complaints through Toll free number 1950 and 46 complaints through Whats app of Observer, DEO & RO have been received and redressed.
All the Office bearers, leaders, workers of various political parties are once again advised to adhere to the model code of conduct and do's and don'ts issued by election commission.
Any violation in this regard will attract severe action.