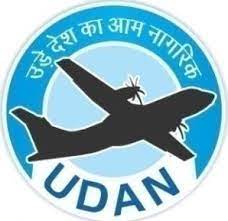 New Delhi: The Government of India has made expenditure of Rs 255.71 crore for the revival and development of the Regional Connectivity Scheme (RCS) airports in the State of Odisha under Revival/upgradation of airports/heliports/water aerodromes scheme till December 2021.
Union Minister of State (MoS) for Civil Aviation, VK Singh informed this in Rajya Sabha on Monday.
While giving a written reply to a question asked by BJD MP Sasmit Patra, the Minister said Jharsuguda, Rourkela, Utkela, Jeypore and Rangeilunda are the airports in Odisha that have been identified/awarded under UDAN.
A total of 60 routes have been awarded under UDAN for the State, out of which, 18 routes have been operationalized, as on 16 March, 2022, he said.
Mr.Singh said the Selected Airline Operator (SAO)s under UDAN are obligated to commence Regional Connectivity Scheme (RCS) flight operations on a RCS route within a period of six months from the issuance of Letter of Award or within two months from the readiness of airport, whichever is later, unless any extension is granted by the implementing agency.
Similarly, Amarda Road, Angul, Barbil, Birasal, Gudari, Hirakund, JayKayPur, Lanjigarh, Nawapara, Padampur, Rairangpur, Raisuan, Sukinda , Therubali, Tushra and Utkela are the unserved airports available in the UDAN Scheme document for the State.
However, no valid bid has been received for operations of UDAN flights from these airports, till completion of the 4.1 round of bidding under the scheme, he informed.
The Ministry of Civil Aviation launched the Regional Connectivity Scheme (RCS) – UDAN (UdeDesh ka Aam Nagrik) on October 21, 2016 to stimulate regional air connectivity and make air travel affordable for the masses.
UDAN is a market driven scheme. Interested airlines based on their assessment of demand on particular routes submit their proposals at the time of bidding under UDAN, added the Union MOS.