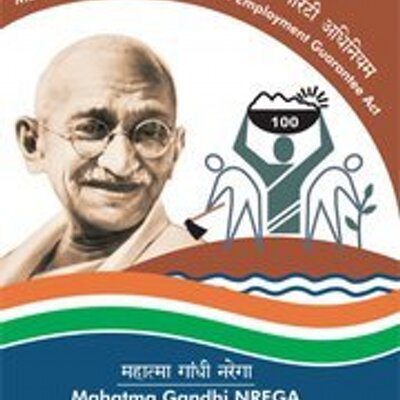 Bhubaneswar: While Odisha Government require the sanction of 25 Crore Persondays for  MGNREGA during this Fiscal of 2021-22, Union Government has slowed down sanction in this regard.
Ministry of Rural Development has sanctioned only 2.1 Crore Persondays for Odisha on 28 October. Earlier MoRD sanctioned 14 Crore Person days and as on date 13.65 Crore Persondays have already been generated in the State, leaving hardly 35 Lakh Persondays left for generation.
MoRD was appraised about the requirement of more Persondays and presented details as to how the State has performed 'Much Better' during these years.
However MoRD has sanctioned 2.1 Crore Persondays for November and December 2021.
While Odisha has been successful in generating 13.65 Crore Persondays in 7 months, on an average State is able to generate nearly 2 Crore Person days.
However for two months only 2.1 Crore Persondays sanction has come as a rude shock for the State, officials admit, adding the State has more capacity to generate more Persondays as demand is more among the rural people.
Mahatma Gandhi National Rural Employment Guarantee Scheme (MGNREGS) is a demand driven wage employment program, which provides for livelihood security by providing at least one hundred days of guaranteed wage employment in every financial year to every rural household whose adult members volunteer to do unskilled manual work.
Department of Panchayati Raj & Drinking Water is in touch with Ministry of Rural Development in this regard and senior officials have apprised about the more requirement of sanctions of Presondays during 2021-22.
Odisha has been in the forefront in implementing MGNREGS and Chief Minister Naveen Patnaik is harping on more provisions of job work for the workforce.
While more than 95 percent of Labor Budget has already been exhausted by this period, 45.69 Lakh individuals have been engaged in the MGNREGS Program in the State.
During 2020-21, Odisha has been able to generated 20.50 Crore Persondays and during 2021-22, the State eyes to cover more Persondays, officials say.
However in 2019-20, Odisha was able to generate 11.50 Crore Persondays, while in 2018-19 it generated 9.50 Crore Persondays.
Overdrive for generation of more Persondays have resulted in higher achievement in MGNREGS, admit officials.
Accordingly State Government had approached Ministry of ural Development for sanction of more Persondays, so that the performing state will be able to generate more Persondays during next five months, said sources.
Funds utilization in MGNREGA was also up to the mark with more than 82 Percent and it is expected to cover more in coming months.
Ministry of Rural Development looking at the performance level of the State Governments is sanctioning Persondays in phased manner, officials say.
With greater level of performance by the State Government, it was expected that Odisha will be allowed more Persondays for generation of job opportunities in the rural areas, however it did not happened.
Official sources say there is a fund constraint with Union Government for which MGNREGS funding is facing tough time and several other states have also presented more requirement of sanction of Persondays, however their request was rejected.