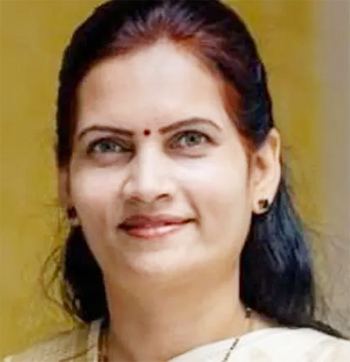 New Delhi: Union Government on Tuesday said there is no plan for setting up Odisha's second AIIMS in Sundergarh district, for which the State Government is fighting for a long time.
While replying to a question of BJD MP Sasmit Patra, Union Minister of State (MoS) for Health, Bharati Pravin Pawar said, "AIIMS are set up in different parts of the country, keeping in view the gaps in availability of tertiary health care facilities, in a phased manner."
As many as 22 AIIMS have been sanctioned under Pradhan Mantri Swasthya Suraksha Yojana (PMSSY), she said.
As far as Odisha is concerned, AIIMS at Bhubaneswar has already been set up. A satellite centre of AIIMS, Bhubaneswar at Balasore has also been sanctioned, said Ms.Pawar.
The State Government has sent a request for setting up of a second AIIMS at Sundargarh in Odisha. However, there is no proposal for establishment of a second AIIMS in Odisha under PMSSY, she said.
Meanwhile, the State Government is taking all necessary steps to start functioning of the proposed medical college and hospital at Sundargarh from next academic session 2022-23, sources said.
The medical college being set up with support of National Thermal Power Corporation (NTPC) will function with 100 MBBS seats while the hospital will have 500 beds.
The State Government had signed an MoU with the NTPC in December, 2013 to set up this medical college with a preliminary estimation of Rs 350 crore. For this, the State has provided 21 acres of land free of cost.
Following the demand of politicians, intellectuals, lawyers and the general public of Western Odisha, the State Chief Secretary in November last year wrote a letter to the Union Health Secretary requesting for establishment of a second AIIMS at the infrastructure developed by NTPC for the proposed medical college. At present, the State has one AIIMS at Bhubaneswar.
Later, on March 15, 2021, the State Health Minister Naba Das had also requested the Union Health Minister to set up the second AIIMS of Odisha at Sundergarh.
Moreover, in April last, the Health Ministry had sent a team to make field verification of the proposed medical college and they have expressed satisfaction. However, the Centre has rejected this proposal of the State.