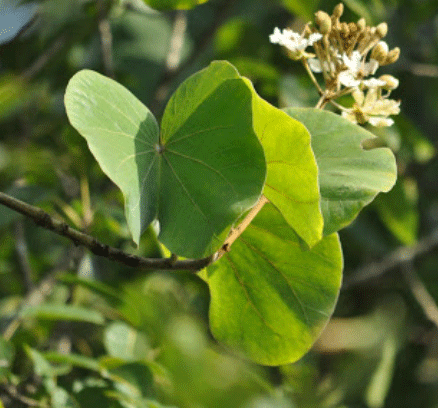 New Delhi: With Siali leaf included in the mechanism for marketing of minor forest produce (MFP) through minimum support price (MSP), tribal people in Odisha are going to be largely benefitted.
Siali leaf or Mahul Leaves (Bauhinia Vahlli) is an important non-timber forest Pproduce (NTFP) or MFP of Central and Southern Odisha.
The Union Ministry of Tribal Affairs has revised the MSP for MFP list and has included Siali leaf in the additional MFPs in the list.
The leaf is mostly used locally by the grocery shops, petty hotels etc as plates and packing material. In the local market it is more precious than the Sal leaf.
In the rural areas of Ganjam, Gajapati, Boudh, Kandhamal the plates made of Siali leaf are largely being used during the community feasts.
The leaf has a fairly good market in Visakhapatnam, Srikakulum and Vizianagaram districts of Andhra Pradesh.
After the NTFP policy of March 2000, its management has been transferred to Gram Panchayats.
The importance of the leaf in the socio-economic life of poor tribal people is recognized by the Union Government.
Over the past year, due to the unprecedented crisis caused by the ongoing pandemic, the lives and livelihoods of people across all segments, and in particular, the disadvantaged tribals, across the country have been severely disrupted.
At such a time, the 'Mechanism for Marketing of Minor Forest Produce (MFP) through Minimum Support Price (MSP) & Development of Value Chain for MFP' has come as a beacon of change.
Conceptualised and implemented by TRIFED in association with State government agencies across 21 states of the country, the scheme has emerged as a source of great relief for tribal gatherers injecting more than Rs 3000 crores directly in the tribal economy since April 2020.
This has been possible mainly due to the government push and active participation from the States and has provided much needed liquidity in the tribal ecosystem, much needed in the adverse times.
Continuing with its earlier efforts to provide remunerative and fair prices to tribal gatherers of forest produces, the Ministry of Tribal Affairs has revised the MSP for MFP list and has included 14 additional MFPs in the list.
TRIFED, as the apex national organisation involved in the improvement of the livelihood and empowerment of these tribal people, is the nodal agency for the implementation of the scheme.
The Van Dhan tribal start-ups, also a component of the same scheme, further complements MSP beautifully and has emerged as a source of employment generation for tribal gatherers and forest dwellers and the home-bound tribal artisans.
To ensure that the ground gained is not lost and to strengthen the State level programme implementation and contribute to the empowerment of the tribal population, TRIFED has initiated Phase II of the MSP and MFP scheme and the Van Dhan tribal Start-ups.
During this phase, one of the major actions being planned is the convergence of the Van Dhan Yojana with the MSP for MFP Scheme.