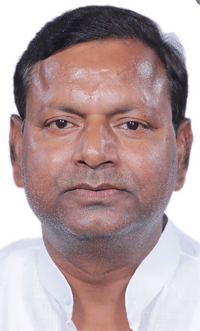 Bhubaneswar: The Union Government has allocated funds to the tune of Rs 27,459.54 crore to Odisha during Covid-19 Pandemic.
Making a statement in Lok Sabha recently, Union Minister of State (MoS) for Finance Pankaj Chaudhary said that the Centre has announced Emergency Response and Health System Preparedness Package, Pradhan Mantri Garib Kalyan Yojana (PMGKY), Aatma Nirbhar Bharat (ANB) packages, Special Assistance to States for Capital Expenditure and back-to-back loan to meet shortfall in GST Compensation to provide assistance to States during the Covid-19 Pandemic Period.
The ANB packages, which comprises various long-term schemes/programs/policies, are aimed at making the country self-reliant, he said.
Further, the additional borrowing limit of up to 2 percent of GSDP over and above normal borrowing limit of 3 per cent of GSDP for the year 2020-21 and advance releases towards State Disaster Response Fund (SDRF) has been allowed to the State of Odisha.
The Centre has provided an assistance of Rs 17,377.57 crore to Odisha under the above programs during the financial year 2020-21.
Similarly, the State has received Rs 8996.97 crore during the year 2021-22 so far.
An amount of Rs 9,716 crore has been allocated to Odisha as additional borrowings for the year 2020-21 (2% of GSDP) and Rs 10,252.20 crore sanctioned as back-to-back loan to meet GST compensation shortfall during the two years, the Union Minister said.
Under the back-to-back loan component, the State has got Rs 3,822 crore during 2020-21 and Rs 6,430.20 crore during the current financial year.
Similarly, the Centre has transferred an amount of Rs 571.72 crore to the beneficiaries under Pradhan Mantri Ujjwala Yojana; Rs 101.49 crore released to Odisha under Employee Provident Fund Contributions (24%) and Rs 99.49 crore under District Mineral Fund (DMF), he said.
Besides, the Centre has allocated a huge amount of foodgrains including rice, wheat, pulses under Pradhan Mantri Garib Anna Yojana (PMGAY) since April 2020.
Over 81.21 lakh beneficiaries' accounts have been credited under Pradhan Mantri Jan Dhan Yojna (PMJDY), over 20.03 lakh got benefits under PM-KISAN and over 20.27 lakh beneficiaries got benefits of the National Social Assistance Programme (NSAP) during the pandemic.