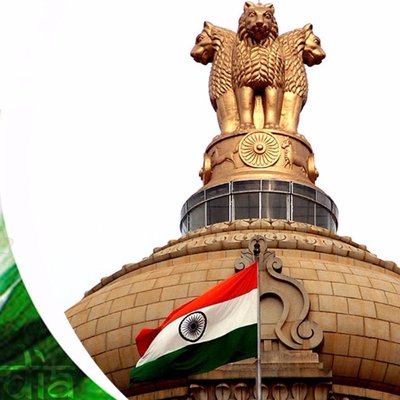 Bhubaneswar: With at least 12 Union Secretaries advising the State Government to go for 'Socially Secured Villages' across the country, it seems the Union Government has started giving full emphasis for the overall development of villages, which is reflected from recent letters written by the Centre to States including Odisha.
Setting a new style of functioning at administrative level, it was seen that senior Secretaries of all related Ministries and Departments of the Government of India have joined hands to achieve the goal for development of the villages.
Recently, seven Union Secretaries came together to make every village child friendly to meet the Sustainable Development Agenda (SDG)-2030.
Now, 12 Union Secretaries have jointly written a letter to Chief Secretaries for development of Socially Secured Village to meet the SDG Agenda.
The Union Secretaries are Sunil Kumar (Panchayati Raj), R. Subrahmanyam (Social Justice and Empowerment), Sudhanshu Pandey (Food & Public Distribution), Renuka Kumar (Minority Affairs), Anil Kumar Jha (Tribal Affairs), Anjali Bhawra (Empowerment of PwDs), Ajay Kumar Bhalla (Home), Rajesh Bhushan (Health & Family Welfare), Nagendra Nath Sinha (Rural Development) Indevar Pandey (Women & Child Development), Anita Karwal (School Education &Literacy), and Rajesh Aggarwal (Skill Development and Entrepreneurship).
While the Ministry of Rural Development is the Nodal Agency of the Union Government for this purpose, all other Ministries and Departments will provide full support under their ongoing schemes to this effort at the Gram Panchayat and Village level.
Keeping this aspect in view, Ministry of Panchayati Raj has initiated thematic approach of relevance for Panchayats and villages through aggregating 17 SDGs into 9 broad themes for localization of SDGs at grass-root level and their attainment through concerted and collaborative efforts of all concerned stakeholders, they said.
These themes address more than one SDG and concern more than one Ministry/ Department. Theme 7 is Socially Secured Village addresses targets in SDG 1 – No Poverty, SDG 2 – Zero Hunger, SDG 3 – Good Health and Well Being, SDG 4 – Quality Education, SDG 5 – Gender Equality, SDG 6 – Clean Water Sanitation, SDG 7 — Affordable and Clean Energy, SDG 8 – Decent Work and Economic Growth, SDG 9—Industry, Innovation and Infrastructure, SDG 10 – Reduced Inequalities, SDG 11 – Sustainable Cities and Communities and SDG 16 – Peace, Justice and Strong Institutions.
"As the local Panchayat representatives are present in the GP at all times, it is felt that GPs are best placed to address issues of vulnerability, provide for social protection or social security systems, and ensure that no one is left behind," read the letter.
If a Gram Panchayat (GP) chooses to become a 'Socially Secured Village', it would require full support of Ministry/Departmental functionaries of Rural Development, Home Affairs, Social Justice and Empowerment, Tribal Affairs, Minority Affairs, Women and Child Development, Education, Health & Family Welfare, Skill Development, Panchayati Raj among others.
In addition, if non-Governmental organizations, college students, youth organizations such as Nehru Yuvak Kendra volunteers etc. are also involved in the task of facilitating the Gram Panchayat to become a 'Socially Secured Village', then the goal can be realized faster.
The Secretaries suggested to all States and Union Territories (UT)s to organize meetings of all Gram Panchayats during the Azadi Ka Amrit Mahotsav (AKAM) iconic week allocated to Ministry of Panchayati Raj between April 11 to April 17, 2022 followed by meeting of Gram Sabha on April 24 on the occasion of National Panchayati Raj Day wherein GPs may resolve to focus on any one or more of the Nine Themes identified for realization of SDGs.
The GPs that decide to focus on attainment of Theme 7: Socially Secured Village would need to be encouraged with special hand-holding support to work towards that goal.