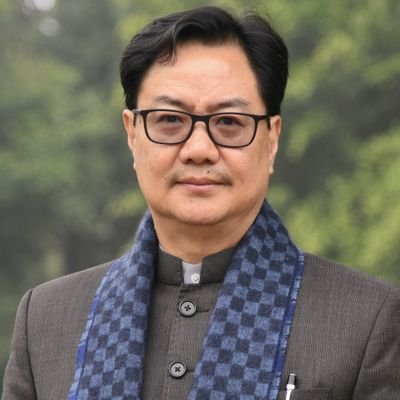 New Delhi: The proposal for constitution of Legislative Council in Odisha is under examination of the Government of India, said Union Minister for Law and Justice, Kiren Rijiju in Parliament on Friday.
While replying to a query of senior BJD MP Pinaki Misra, the Law Minister said Odisha, West Bengal, Rajasthan and Assam State Assemblies have adopted a resolution for creation of Legislative Council in the respective States.
"The proposals are under examination in consultation with the concerned State Governments," he said.
However, Shri Rijiju said no rigid time frame can be given in the matter.
Anyhow, it is a matter of relief for the BJD as the Centre has finally said it is concerned about the proposal for the establishment of the Vidhan Parishad under Article 169 of the Constitution.
In February last year, the same Union Minister had informed the Rajya Sabha that no resolution of the Odisha Legislative Assembly has been received by the Government of India.
Notably, Odisha Legislative Assembly had passed a resolution to set up the Legislative Council in the State on September, 6, 2018.
The resolution was passed in the absence of Opposition Congress and BJP in the previous Vidhan Sabha.
Out of 147 members, 104 members including Chief Minister Naveen Patnaik had voted in support of the resolution.
As per the plan, the Vidhan Parishad in Odisha will have 49 members (one-third the size of the Assembly). While 16 members are to be elected by the MLAs; the Zilla Parishad, Panchayat Samitis and Urban Local Bodies (ULBs) would elect a similar number of members.
Four each of the members will be elected from among electoral rolls to be prepared to comprise teachers and graduates respectively. Similarly, nine members will be nominated by the Governors.
So far, six States, Andhra Pradesh, Bihar, Karnataka, Maharashtra, Telangana and Uttar Pradesh have constituted Vidhan Parishad.