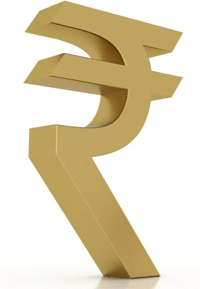 Bhubaneswar: The Union Government is adopting the 'Best Practices' of State in its financial spectrum, say financial analysts.
According to them, the State Government had presented a fully digitized annual Budget in 2020-21, while Union Finance Minister Nirmala Sitharaman presented a similar digitized annual Budget for 2021-22.
Further, Odisha Government increased corpus of Contingency Fund from Rs.400 crore to Rs.2000 crore last year, the Union Government raised its contingency fund size from Rs.500 crore to Rs.30,000 crore.
The analysts said that Odisha Government had visualized the requirement of hiking contingency fund much earlier than the other state governments and Union Government.
State Government had started prioritizing capital spending, while the Union Government followed it in increasing the capital expenditure.
The Union Government which had earmarked capital expenditure in 2020-21 Budget at 21.7 per cent level, scaled it up to 34.5 per cent in 2021-22 Budget estimate.
The Odisha Government had taken up fiscal consolidation earlier, while Union Government now plans fiscal consolidation, achieving a fiscal deficit below 4.5 per cent Gross Domestic Product (GDP) by 2025-26.
Odisha Government had taken Budget transparency seriously and now Union Government has stressed on Budget transparency in Budget making.
The Union Government introduced critical care hospital in rural areas, while State Government did it during COVID-19 pandemic.
The State Government had successfully adopted COVID-19 Care Centers at Gram Panchayat Level, said a senior official.
Fiscal Burden of the States will rise as total devolution to states as percentage of Gross Tax Revenue (GTR) has declined from 32.36 Percent in 2020-21 to 30.02 Percent in 2021-22.
A declining trend in devolution of States Shares in taxes has been witnessed over the year.
These Budgetary trend conflicts with fiscal federalism as enshrined in the Constitution of India through successive Finance Commissions.
The devolution to Odisha is down from 1.50 per cent of GTR in 2020-21 to 1.36 per cent of GTR in 2021-22.
Odisha's share in shared tax was budgeted in the annual Budget of Union Government at Rs.36,300 crore. But It has been drastically reduced to Rs.25,460 crore in revised estimate of the Union Budget.
Thus there will be a shortfall of Rs.10,840 crore revenue to Odisha which will worsen the revenue position of the State.
There is a new trend in Budget-centralization of revenue. The Custom Duty was kept unchanged to check any price rise. But Cess on Petrol, Diesel will nullify the benefits mainly MSME sector, the analysts say.
Hence the Cess revenue will benefit the Union Government.
The new Cess along with Agriculture Cess is not shared with the States, hence it is only encouraging centralization of revenue by the Union Government.
The analysts said that there is a decrease in fund allocation to development sectors. The budgetary allocation to the percentage of GDP in the development sectors such as agriculture and allied sectors, education, social welfare etc have come down from 1.37 per cent in 2020-21 budget estimate to 1.30 per cent in 2021-22 budget estimate (BE).
A disinvestment receipts of Rs.1,75,000 crore has been set in the Union Budget for 2021-22.
The analysts feel that there could be overestimation of disinvestment receipts as the Union Government received only Rs.32,000 crore during 2020-21 from this count.
On a positive note, the Union Budget has captured the progressive measures, which was required during COVID-19 Pandemic.