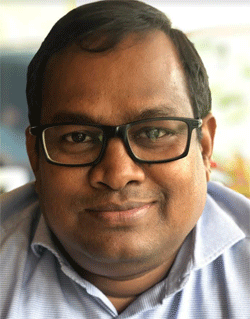 Bhubaneswar: In order to deliver the miscellaneous and caste certificates to students of 10th standard, State Government has chalked out an innovative program and has issued fresh guidelines in this regard.
Principal Secretary Revenue and Disaster Management Bishnupada Sethi has directed the District Collectors to adopt the method enshrined in the new guidelines to be followed by the field officers.
Henceforth the Revenue Inspectors of the locality shall make camp on a fixed date in each school before the summer vacation and distribute the application forms to the students belonging to 10th standard in presence of the headmaster and class teacher.
The application forms may be printed centrally by the district administration and expenditure towards the same shall met from the user fee.
The Students shall bring the filled in application forms along with requisite documents, while coming to school after summer vacation, which shall be counter signed by the headmaster of the school.
The Revenue Inspector shall visit the school during month of July as per the program and enquire into genuineness of the particulars of the application forms in presence of Headmaster and concerned class teacher.
The Revenue Inspector will collect all filled in application forms from the head master and ensure their online filing through e-District portal and thereafter the applications shall be processed as per existing procedure.
The Revenue Inspector shall submit verification report to Tahsildar after disposal of applications and the certificates will be issued in favour of the eligible students by concerned Tahsildar.
The Revenue Inspector will collect the certificates and handover the same to students in presence of Head Master.
The entire process shall be completed by 31 August of each year.
The certificates can also be downloaded by the students themselves from e-District portal, Mail Box and Digi Locker.
Accordingly, the Department of School & Mass Education, ST & SC Development and women & Child Development shall issue necessary instructions to their Field Offices for extending necessary support, wherever required for timely and successful implementation of the program, said a senior official.
A Deputy Collector may be nominated as Nodal Officer for the district for smooth implementation of school certificate programme and providing necessary information to the State Government.
The Sub-collectors shall monitor this program on weekly basis and District Collectors shall ensure the implementation of the program within a fixed timeline, said the order.