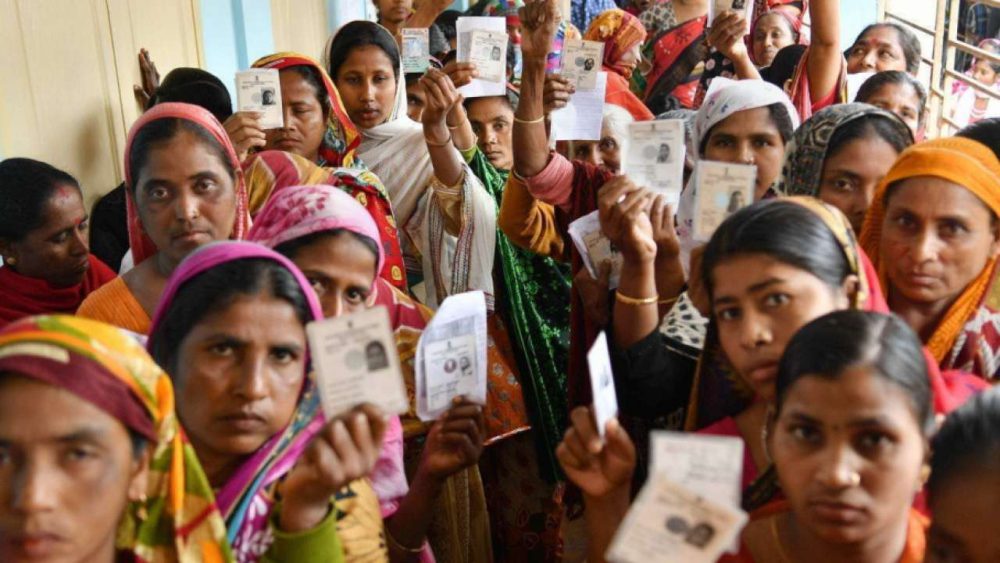 Bhubaneswar: "Millions roaming around without a mask at Kumbh Mela is called DEVOTION…Thousands attending political rallies amidst a pandemic called NATIONALISM….Sitting alone in my car without a mask is a CRIME…"
This particular comment is being highly circulated on social media and getting great applause from one and all. After a 10-day mask-usage drive, Odisha Police proudly announced that it took action against 1,01,057 people and collected a penalty of about Rs 3 crore on charges of violation of COVID-19 protocols in the state. It is good work done by the Odisha Police that deserves praise.
However, the people selling vegetables on the roadside have complaints, not precisely against the police, but against the system. Can the police give a specific number as to how many of the violators belong to the Pipili assembly segment where polling was scheduled to be held on April 17 but countermanded due to the death of Congress candidate Ajit Mangaraj from COVID? Not only Ajit, but his elderly mother also becomes a victim of the infection. The political leaders from different parties have also tested positive after campaigning in Pipili.
Nobody exactly knows the number of people infected by the deadly virus for being part of the electioneering in Pipili. Apart from Chief Minister Naveen Patnaik, all other political leaders, including Union Ministers Dharmendra Pradhan, Pratap Sarangi, Bhubaneswar MP Aparajita Sarangi, have campaigned in Pipili. This apart, almost all the Odisha ministers have also campaigned in Pipili for the BJD candidate. Therefore, all, including Pradhan, are direct witnesses to how the COVID-19 protocols are maintained during elections.
No evidence is required to prove that the guidelines and protocols went for a toss. However, there is no action. If one is part of electioneering, be it in Odisha's Pipili or in West Bengal or Assam, all are exempted from the purview of the law. The COVID-19 norms are not enforced on them. Thanks to our system and the politicians, including lawmakers. The offenders are not punished because they are political people.
Senior Congress leader and former MP Pradeep Majhi recently blamed himself and the system for the gross violation of the COVID-19 protocols during elections. "Why can't the elections be postponed and President Rule imposed in states where elections are due, or the existing government be allowed to function till the pandemic is over? Which is important – human lives or elections," Majhi, a tribal leader, asked. He said the life of Ajit Mangaraj could have been saved had there been no by-polls in Pipili. Some other people from the Pipili area might have died unrecorded. But, the question remains who is responsible for their deaths?
This is not the case in Odisha alone; a Congress candidate in West Bengal has also died. Nobody knows how many have fallen victim to COVID-19 while taking part in elections. Beginning from Chief Minister to Prime Minister, all say that human lives are precious. All of them allow the system to operate despite knowing that elections are one of the significant contributors to the deaths of people due to COVID-19.
The governments declare a curfew, night curfew, lockdown, shutdown, make RTPCR negative reports mandatory, and impose many other measures to contain the spread of infection. Shops, business establishments and livelihood activities come to a standstill during the pandemic, but not the elections.
The polls and by-polls are being held in time, and the policymakers can find violations of norms during elections. It should be mentioned here that Chief Minister Naveen Patnaik had himself rushed to the Election Commission of India when there was an election pending in the Patkura assembly segment in 2019. Naveen strongly argued that the election should be postponed due to the impending cyclone. The request was acceded and election was postponed in Patkura. Now, Odisha Chief Minister should rise to the occasion and make a similar argument that he does not want any election in Odisha during a pandemic.
Holding a by-poll in Pipili will not have any significant impact on the government. However, shifting election dates till normalcy returns may save the lives of many people. It should also be noted that Pipili's sitting MLA Pradeep Maharathy died last year, and he was too infected with the highly infectious virus. Now, COVID-19 has taken another toll in the form of Ajit Mangaraj. While expressing condolence to the Managaraj family, Maharathy's son Rudraprasad, who is also a candidate in the by-poll, said: "I know the pain of losing my father due to COVID-19."
Balasore ex-MLA and BJP leader Madanmohan Dutta's death led to a by-poll in Balasore. Dutta was also Covid-19 infected before his death. Nilgiri MLA Sukant Nayak was infected after attending Dutta's funeral. Many people have also got infections for participating in elections. Therefore, Odisha has lost at least two MLAs (Maharathy and Dutta) in the pandemic. How many of our leaders will be sacrificed, and how long will our leaders remain silent?
Vikram Singh, former Director General of Police, Uttar Pradesh, and presently the Chancellor of Noida International University and Chairman of Think Tank Centre for Accountability and Systemic Change (CASC), has sent notice to the Election Commission and urged it to take strict action against those who are not following its directives on mask usage. "There is an old saying, "As the king, so are the subjects." It is submitted that when the VIPs (MLAs, MPs, Ministers and Chief Ministers) are not wearing masks, expecting all of the general public to wear the same is expecting too much," Vikram Singh stated.
It should be noted that reckless violations are likely to pose a threat to public health, mostly taking place during outdoor campaigns of political parties in the presence of senior leaders. In this process, these leaders turn super spreaders for the people who are staying in their homes and vicinity. No hand-washing facilities or sanitization arrangements are made ahead of election conventions. Even senior citizens are moving around with no concern over the spread of the pandemic. Political parties are least bothered about overcrowded gatherings amid their high-pitched campaigns.