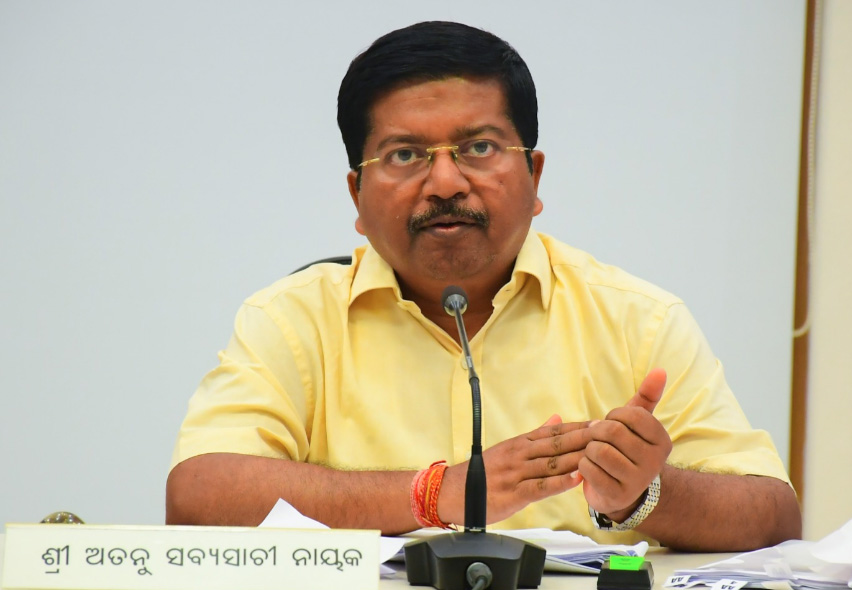 Bhubaneswar: Ahead of Assembly and General elections, the State Government on Friday announced a new public transportation scheme titled Location Accessible Multi-modal Initiative (LAccMI).
The State Cabinet headed by Chief Minister Naveen Patnaik has approved the scheme today.
To ensure sustainable, affordable, assured and safe transportation of passengers and commodities across the State, the Government has taken a transforming step by launching the LAccMI, said Cabinet Minister Atanu Sabyasachi Nayak.
It will establish a seamless public transport network across the State from GP level upto State capital to provide reliable and affordable services, he said.
Within the framework of the LAccMI Scheme, women's empowerment stands as a top priority. Due to safe transport space, women would be encouraged to participate actively in the workforce. Mission Shakti Self Help Group (SHGs) will be engaged in various operation & maintenance-related activities within the Blocks, Shri Nayak said.
Facilitating efficient means of transport of agricultural commodities from their production sites to appropriate destinations would be another initiative under the scheme, he pointed out.
"This would encompass timely transportation of various agricultural and perishable products from producers to nearby marketplaces, Mandis and similar commercial hubs," the Minister said.
Stating transportation is a major growth engine for the growth of the economy, he said though road infrastructure has been enhanced but corresponding public transportation is yet to take off. Accordingly, the State Government has proposed to provide reliable and affordable public transport across the State focusing on the rural areas.
Under the LAccMI Scheme the bus network planning has been undertaken in a hierarchical manner: Block connectivity will be provided between GPs and their respective Block headquarters while District connectivity to be launched connecting Blocks to their respective district headquarters.
Similarly, Jagannath Express will be launched connecting district headquarters to Bhubaneswar or to Puri via Bhubaneswar. Bus connectivity between districts and major cities (Inter-district & Inter-cluster connectivity) will also be provided under the scheme.
The Minister said the project cost is estimated to be approximately Rs.3178 crore in the first three years of the bus operation i.e., from 2023-24 to 2025-26. The Bus Operation under this Scheme has been planned to connect all the GPs, Block Headquarters, District Headquarters, major cities and economic hubs across the State.
LAccMI Scheme would be implemented in a phased manner. About 1000 buses would be deployed under the scheme. The tenure of the scheme would be for 10 years further extendable by 2 years. Based on the review and performance further allocation would be considered, he added.