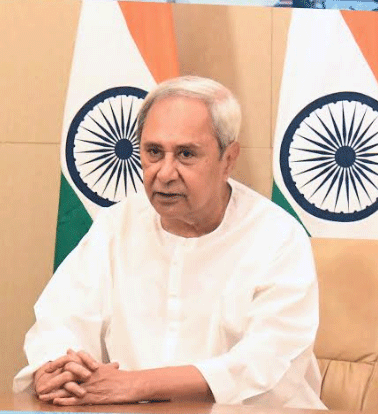 Bhubaneswar: State Cabinet cleared Odisha University of Health Sciences Act, 2021 for the purpose of establishment of a University of Health Sciences
The Cabinet gave its nod to the proposal of the Health & Family Welfare Department for the establishment of a University of Health Sciences.
The proposal envisaged ensuring affiliation, proper and systematic instruction, training, and research in modern medicine, mental health education, dental education, homoeopathy & Ayurveda, nursing education, pharmacy education, paramedical education, physiotherapy, allied medical science and any other medical or paramedical course.
The Cabinet also gave its nod to amendment of the Odisha Public Distribution System (Control) Order- 2016 for extending the timeline, from five years to five and half years for continuation of private dealer for smooth functioning of PDS in the State.

Notably, the National Food Security Act, (NFSA), 2013 has been implemented in the State from November, 2015.

For smooth functioning of Public Distribution System (PDS), the Odisha Public Distribution System (Control) Order, 2016 was notified during March, 2016. All PDS related activities in the State are carried out as per the provisions of the OPDS (Control) Order, 2016.

The PDS is managed by 13,949 numbers of Fair Price Shops out of which 6,410 are Institutional Dealers and 7,539 are Private Dealers.

The annual license granted to the dealers for operating PDS is valid from 1st April to 31 March of the subsequent year. The application for new / renewal of license commence 45 days before the expiry date i.e. by 15th February.

Normally, license of the dealer is renewed if there is no genuine public complaint or no action has been initiated under Essential Commodities Act against him.

The entire TPDS transformation process in the State is in a phase of transition as electronic point of sale (e-pos) device based transaction at Fair Price Shop level is going on.

Huge sum of money and man-hours for training of existing FPS dealers (both Private & Institutional) has been done.
The Cabinet also nodded the Regularisation of services of 100 contractual Tribal Language Teachers as a one time measure of the SC/ST Department, : Framing of the Odisha Drugs Control Service of Drugs Control Administration] (Methods of Recruitment and Conditions of Service) Rules, 2020, Proposal for amendment of the Odisha Housing Board Act, 1968 (Odisha Act of 1968) and Amendment of OMPTS Rules, 2007.