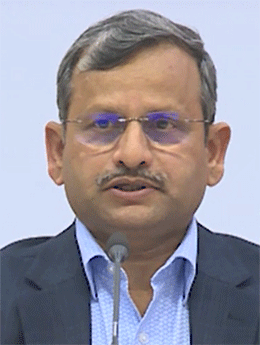 Bhubaneswar: In an aim to bring more investment to the port sector, the State Cabinet on Friday approved 17 proposals including holistic Odisha Port Policy 2022.
The Policy has been formulated by the Department of Commerce & Transport for the holistic development of the entire maritime ecosystem of Odisha.
This policy aims to provide comprehensive guidelines for integrated development of non-major ports and inland waterways of Odisha, said Chief Secretary Suresh Chandra Mahapatra.
This policy shall facilitate the promotion of private sector investments into the maritime sector of the state, helping Odisha emerge as a favoured investment destination, promoting the idea of kalinga advantage and providing employment opportunities to the youth of Odisha, he said.
Currently, the State has 14 notified non-major ports, out of which the ports at Dhamra and Gopalpur are already functioning, while the ports at Astaranga and Subarnarekha Mouth (Kirtania) are currently under construction.
This policy seeks to aid and promote development of ports and port-led industrial development through improved port linking infrastructure.
The policy also promotes other maritime ventures such as coastal shipping, promotion of marine tourism, multipurpose harbours, introduction of sea-plane connectivity, promotion of facilities and creation of infrastructure for ship building, ship breaking and related activities.
Greater focus has been placed on adoption of latest technology and creating sustainable maritime development along the Odisha coast.
Similarly, the Cabinet led by Chief Minister Naveen Patnaik has also approved PRARAMBH- the Odisha State Policy for Children, 2022.
The policy envisions the best interest of children by means of a blueprint which focuses on children's right to survival, protection, physical health, including mental health, upholding the right to education, participation and other milestones required to achieve their optimal development.
For this policy, and in line with UNCRC, childhood includes the period from conception till 18 years of age. The policy will further strengthen the state's commitment to achieve the Sustainable Development Goals (SDGs) by ensuring rights of children in the state and will significantly improve the overall wellbeing of children, said Mr.Mahapatra.
The policy for children will stimulate, systematize and coordinate actions between the related departments and organizations working for children.
One of the guiding principles of the policy also emphasizes the protection and wellbeing of children from adverse or exceptional circumstances, affected by climate induced natural disasters, orphaned, disabled, or with special needs, require additional protection, care and support from the state and society to lead a dignified life and to realise their full potential.
Besides, the master plan of Rs 1500 crore has been approved by the Cabinet for development of the Odisha University of Technology & Research (OUTR) by upgrading the College of Engineering & Technology (CET), Bhubaneswar.
With this upgradation, the University intends to extend its advanced technological facilities to the poor and meritorious students of the State by enhancing the existing student strength from 5000 to 10000 within the next 5 years.
The State Cabinet has approved the estimated budget of Rs 929.55 crore for Crop Diversification Programme for three years (2022-23 to 2024-25).
The programme is supported through the State Plan Scheme. It will be implemented in all the 30 districts of the State. In 3 years, a total of 3.7 lakh ha of rice fallow areas will be covered under pulse crop, 1.5 lakh ha upland & medium land paddy areas will be diverted to non-paddy & high value crops and an area of 0.5 lakh Ha of regular cultivated paddy areas will be diverted to indigenous aromatic paddy of export potential.
Tender worth Rs 221.43 crore with maintenance cost of Rs 3.35 crore has been approved for Hadua Medium Irrigation Project, which is contemplated for integrated development of Narasinghapur, Baramba and Tigiria block of Cuttack district. The project envisages a reservoir across Hadua river near village Kharod in Cuttack district with construction of a 387 m long and 43.825 m height concrete dam besides a central Ogee crest spillway as proposed.