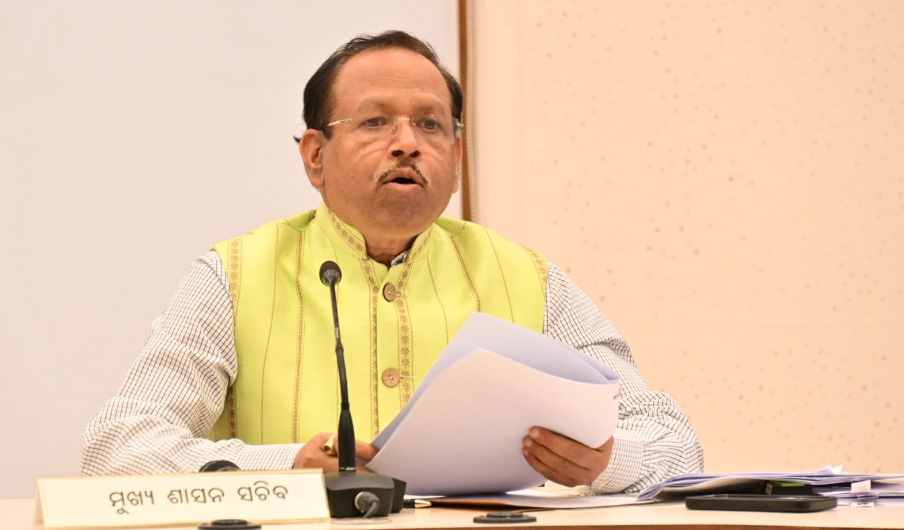 Bhubaneswar: Odisha Cabinet headed by Chief Minister Naveen Patnaik today approved construction of Bhubaneswar Metro Rail Project Phase-1 from Bhubaneswar Airport to Trisulia Square.
The cabinet has given its approval for engaging Delhi Metro Rail Corporation Limited (DMRC) as turn-key consultant for execution of Phase-I of the Bhubaneswar Metro Rail Project, said Chief Secretary Pradeep Kumar Jena.
In order to facilitate comfortable, safer and convenient transportation for the public in Bhubaneswar, Khurda, Cuttack and Puri region, there is a need for a Metro Rail System, he said.
The Chief Minister has sanctioned augmenting infrastructure with a metro rail project for Bhubaneswar Capital Region under 5T initiative covering the route from Bhubaneswar Airport to Trisulia Square in the first phase on April 1, 2023.
The estimated cost of the first phase of the project is Rs 5929.38 crore and it is targeted for completion in 4 years.
The total length of the project from Bhubaneswar Airport to Trisulia Square is 26 km and there will be 20 metro stations including at Capital Hospital, Rajmahal Square, Vani vihar Square, Jaydev Vihar Square & Patia Square, he said.
The metro rail tracks and stations will be on elevated viaducts. Ultra-modern coaches will be deployed and advanced ticketing systems and signaling systems will be adopted, Jena informed.
The Cabinet has also approved the proposal for extension of State Capital Region Improvement in Power System (SCRIPS) with an additional financial requirement of Rs 469.39 crore.
Odisha Power Transmission Corporation Ltd (OPTCL will execute SCRIPS under the umbrella scheme Chief Minister's Power Development Programme (CMPDP) by the financial year 2024-25 for expansion of existing transmission & distribution infrastructure of the capital region of the State.
The recently announced scheme 'Ama Hospital' got Cabinet nod for improvement of infrastructure and patient care in public healthcare facilities in the State.
The scheme will be implemented in all 1858 government healthcare facilities in a phased manner during a period of five years (2023-24 to 2027-28) with an outlay of Rs 3388.73 crore, the Chief Secretary said.
Tender of Rs 307.87 crore for execution of two mega piped water supply projects in Bolangir district out of Jal Jeevan Mission (JJM) also approved by the panel.
Another tender of Rs 86.54 crore for construction of barrage across river Rushikulya near village Janivilli of Dharakote block in Ganjam district was also approved by the government during the meeting.
Further, the Cabinet has approved construction of Berhampur Ring Road in Ganjam district with a cost of Rs 156.51 crore. This road project is expected to boost development in Berhampur, Chhatrapur and Gopalpur town and to ease out traffic in Berhampur town. It is targeted to be completed in two years.
The Cabinet has also decided to provide 9.400 acres of Government land in Gothapatna Mouza in Bhubaneswar in favour of Xavier Institute of Management (XIM) society for setting up of a new Loyola School free of premium.