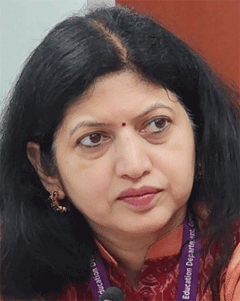 Bhubaneswar: As part of 5T initiative, the State Government has asked all Collectors to develop the peripheral area of the proposed new bus stands being set up in various Blocks as business centres.
Principal Secretary, Commerce and Transport, Usha Padhee has written a letter to all Collectors in this regard.
She said that the State-run Odisha State Road Transport Corporation (OSRTC) has been developing 55 new bus stands across the State under the 5T initiative.
A 5T review meeting was held recently in this regard. Based on the suggestions made during the meeting, Shrimati Padhee has asked the District Administrations to associate with properly developing the peripheral area of the new bus stands making it as a business center of their respective Blocks.
As per the vision of the State, all Block headquarters/trade centers with adequate public transport requirement will be enlisted for development of new bus stands.
The District Administrations were asked to submit fresh proposals about the left out Blocks in their Districts to the Transport Department at the earliest, so that the same can be taken up in the second phase.
In lieu of strengthening Mission Shakti initiative, the Principal Secretary advised the District Administrations to do necessary preparatory work towards engaging these Mission Shakti SHGs in these new bus stands for management of public amenities and services.
A standard parking and entry fee will be collected from various vehicle owners at different types of bus stands. The Collectors were advised to regulate the same in their respective Districts.
Shrimati Padhee requested the Collectors to comply with the above action points at the earliest for the development of new bus stands in their respective districts.
The Transport department has set the entry and parking fees at a range from Rs 20 to Rs 150.