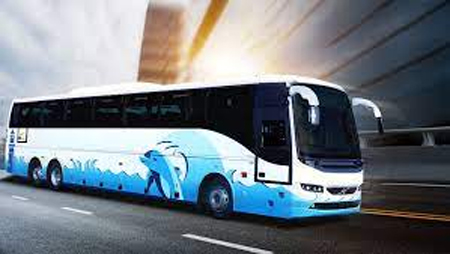 Cuttack: Following the cut down of excise duty by Centre, the price of diesel has come down in the State and Government has reduced the fare of all categories of passenger buses.
The State Transport Authority (STA) has issued an order revising the bus fares as per the automatic mechanism.
Due to decrease in per litre diesel price from Rs 102.22 per litre on April 14, 2022, to Rs 94.74 per litre today that led to reduction of price by Rs 7.48 per litre in direct and Rs 7.43 in cumulative.
"Therefore, the fare for stage carriages other than town buses plying within the State shall be fixed at a decreased rate. It will be effective from the date of issue of order," said the STA.
As per the STA order, the fare of Ordinary and Express buses has been reduced by 3 paise per km whereas, it has decreased by 6 paise per km for Deluxe and AC Deluxe buses. Similarly, the fare of Super Premium buses slashed down by 9 paise per km.
While the fare for Ordinary buses has been reduced from 92 paise to 89 paise per km, Express buses fare has been slashed down from 96 paise to 93 paise per km.
Similarly, the fare of Deluxe buses has been reduced to Rs 1.29 from Rs 1.35 per km and AC Deluxe buses from Rs 1.63 to Rs 1.57 per km.
Moreover, the travelers in the Super Deluxe will now have to pay Rs 2.44 per km instead of Rs 2.53 per km.
The Union Government on 21 May reduced the excise duty on petrol by Rs 8 per litre and diesel by Rs 6 per litre.