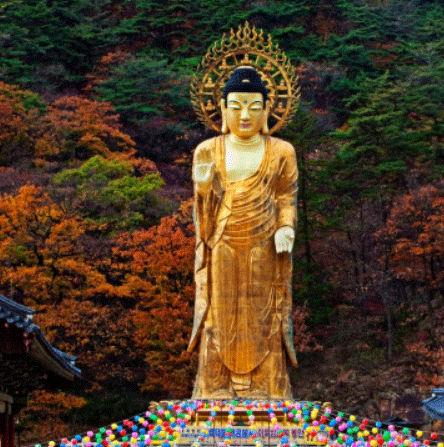 New Delhi: Secretary, Ministry of Information and Broadcasting, Apurva Chandra today announced that 108 Buddhist pilgrims from Republic of Korea will walk over 1,100 kms over 43 days as part of walking pilgrimage being organized by Sangwol Society of South Korea.
Shri Chandra added that the occasion gains importance as India and South Korea celebrate 50 years of establishment of diplomatic ties. The pilgrimage aims to increase friendship and collaboration between the two countries. The tourists will visit Buddhist pilgrimage sites in Uttar Pradesh and Bihar in India and subsequently move to Nepal.
Shri Chandra further stated that it was the vision of Prime Minister Shri Narendra Modi that the Buddhist tourism circuit in India be taken to the world. The circuit seeks to help tourists experience first hand the teachings of Lord Buddha and traces the footsteps of Buddha during his lifetime. The sites to be covered during the pilgrimage span the life of Buddha from his birth to his Parinirvana.
The Union Secretary welcomed the pilgrims and assured all assistance from Government of India and hoped that the pilgrims would gain a deeper understanding of Buddhist philosophy from this visit.
The tourists will be on a 43-day tour to Buddhist holy sites in India and Nepal from 9 February to 23 March, 2023. With the slogan 'Oh, We! Oh Love! Oh, Life!', the pilgrimage, organized by Sangwol Society, aims to spread Buddhist culture of devotional activities through a through a pilgrimage to India where the life and footsteps of the Buddha are preserved.