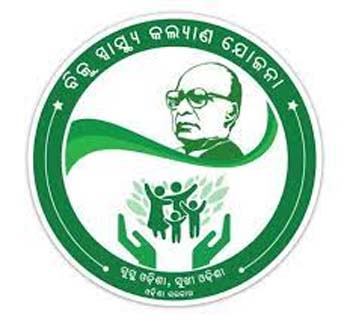 Bhubaneswar: Biju Swasthya Kalyan Yojana (BSKY), the innovative health care mission of Odisha Government recorded a growth rate of 413 percent in the number of patients provided cashless super specialty and critical treatment in private sector hospitals.
This was known from an internal review meeting taken by Chief Executive Officer (CEO) of State Health Assurance Society (SHAS) Brundha D.
Reviewing the progress, Dr. Brundha directed Nodal Officers in charge of the different private sector hospitals to do due diligence of the documents and bills submitted online by the hospitals against their claims for payment.
It may be pertinent here to mention that SHAS adopted online web based system for real time monitoring of the number of patients in a hospital along with the treatment details. The bills against treatment of patients were also submitted, scrutinized and sanctioned online without any need for the hospital officers visiting SHAS office for payment of the bills.
Presenting the updates, Joint CEO, Subhananda Mohapatra said that in the calendar year 2021 around 1.26 lakh patients were provided cashless critical and super-specialty treatment under BSKY in different private hospitals which crossed 6.45 lakhs in the year 2022, thereby recording a growth of 413 percent.
Similarly, the amount against the cashless treatment claimed by different hospitals also grew by 548 Percentage. The total amount claimed by the hospitals to SHAS in the calendar year 2021 was around Rs. 224.87 crore.
In the year 2022, the total claim increased to Rs. 1456.42 cr thereby recording a growth of 548 percentage. The number of hospitals also increased from 187 to 554 during these two years showing a growth rate of around 333 percent.
The Nodal Officers appraised about the increasing rate of indoor patients in the hospitals, and expressed the hope that the trend might increase further in coming months.
The Additional Director SHAS, Bishnu Prasad Mohapatra, Joint CEO (Finance) Aurabind Routray, Deputy CEO, Sambit Kumar Behera along with senior officers of the SHAS participated in the discussions.