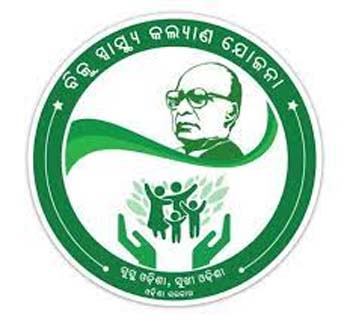 Bhubaneswar: The State Government's flagship health scheme 'Biju Swasthya Kalyan Yojna' has helped  a patient undergo bone marrow transplantation and the family is grateful for the benefit.
"Chief Minister Naveen Patnaik saved my mother from certain death," said Sumant Kumar Sahu of Naubak village in Jajpur district.
He said, "My mother Snehalata Sahu (52) was constantly having fever. Legs were aching. she was always late. Various preliminary tests revealed that my mother's hemoglobin is decreasing. Platelets also decrease. After that we saw the medicine specialist. Various tests revealed that my mother has blood cancer. Disturbed by this, our father passed away on January 17, 2021 due to a heart-stroke.
"We are three siblings. I am the eldest. I was studying and helping my father in his work. No idea what to do. We had BSKY Card that gave us courage. After asking the people of the village, we got to know about my mother's treatment and took her to SUM Hospital.," he said.
A picture of the card was stamped at the counter. I went to that counter. The Swasthya Sathis helped us, he added.
Sumant said were directed to Dr Priyanka Samal, Professor of hematology department, got the tests done and the chemo therapy and medicines were provided free.
After examinations bone marrow transplantation was suggested. But by then the BSKY limit of Rs 5 lakh was almost used up, he added.
As we brothers and sisters were worried, the Swasthya Sathis in the hospital helped us. More funds were approved and my mother underwent the transplantation. The doctor and the nurses took care of my mother.
"Now we have returned home with our mother. She is fine. About Rs 10 lakh was spent on treatment.
" We are eternally grateful to the Chief Minister," he added.