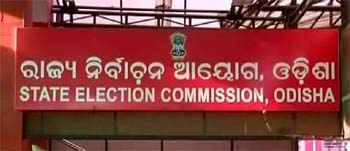 Bhubaneswar: Boudh district has recorded highest voters' turnout of 84.7 per cent while lowest 64.96 per cent polling recorded in Ganjam district during the first phase of voting for the election to Panchayati Raj Institutions (PRIs) held on 16 February.
The State Election Commission (SEC) has released the final polling data on Thursday. As per the data, 77.2 per cent out of 67.51 lakh voters have turned out to the booths in this phase.
Angul district has recorded 82.6 per cent polling while it was 76.58 per cent in Balasore, 70.24 per cent in Balangir, 79.37 per cent in Bargarh, 76.5 per cent in Bhadrak, 76.87 per cent in Cuttack, 83.75 per cent in Deogarh, 78.94 per cent in Dhenkanal, 79.57 per cent in Gajapati, 77.57 per cent in Jagatsinghpur and 74.5 per cent in Jajpur district.
The polling percentage of other districts—Jharsuguda (82.1), Kalahandi (81.12), Kandhamal (76.33), Kendrapada (71.76), Keonjhar (78.43), Khurda (71), Koraput (80.2), Malkangiri (77.86), Mayurbhanj (78.42), Nabarangpur (80.54), Nayagarh (73.63), Nuapada (75.57), Puri (76.32), Rayagada (76.95), Sambalpur (77.25), Subarnapur (81.56) and Sundargarh (72.69).
The election was held at 22,379 booths in 1,669 Panchayats in 71 Blocks of the State.
Meanwhile, the poll for 13 ward members, 6 Sarpanches, three Panchayat Samiti Members and one ZP member was countermanded due to death of contesting candidates.
Notably, the voter turnout in the 2017 Panchayat poll was around 78 per cent while there was 76.65 per cent polling in the first phase.
The SEC has made all elaborate arrangements for the second phase polling to be held tomorrow. In the second phase, polling will be held for 186 Zilla Parishad zones in 68 blocks across the State. A total of 20,436 booths will be set up in 1,514 Panchayats and 62,10,938 voters will cast their vote. The campaigning for the second phase election ended on Wednesday evening.
As violence has been reported in some booths in the first phase, the Commission has issued strict instructions to the DGP to ensure law and order conditions during the next four phases of Panchayat polls. The DGP has also been directed to take strong action against the law violators