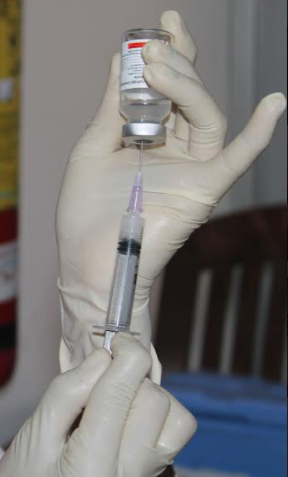 Bhubaneswar: The booster shots against Covid-19 will be administered to Health Care Workers (HCW), Front Line Workers and people above 60-years-old with co-morbidities in Odisha from tomorrow, 10 January, it is known from official sources.

All above category people are eligible for precaution dose after completion of 9 months (39 weeks) after second dose.

The State Government has set a target to administer this booster dose of vaccine to 3,53,173 Health Care Workers (HCWs),
3,52,265 Front Line Workers (FLWs) and 10,47,400 ( 20% of target population) 60 years and above with comorbidities, said official sources .

The 60 Years & above with comorbidities will not be required to produce /submit certificate from doctor at the time of precaution dose.


Registration and appointment will be made through Co-WIN portal. However, eligible people can also get registration done on onsite modes through their existing Co-WIN account.

As per the procedure, Co-WIN system will send SMS for availing the precaution dose when due. The precaution dose will be suitably reflected in the vaccination certificate.

In the meantime, house to house search has been started to identify both 1st and 2nd dose due beneficiaries, the officials said.

The house hold survey has been started since November 3, 2021.

To achieve 100 Per cent vaccination coverage, the State Government has made provision of funds for 3272 mobile vaccination teams for mobility support for vaccination in villages

Different grassroots workers including ASHAs, AWWs, SHGs, PRI members local influencers & local NGOs have been involved in awareness creation and mobilization.

Household marking regarding vaccination of family members of going on and Chief District Medical and Public Health Officers are reviewing the progress made on this, daily evening when the State Government is reviewing progress every week twice, said the officials