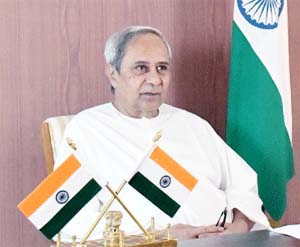 Bhubaneswar: At the urging of the Mission Shakti movement and at the request of group support staff, Chief Minister Naveen Patnaik Saturday announced a financial package for 50,000 group support workers in various panchayats in the state.
All group support staff will receive an annual clothing allowance of Rs 1,000, a release from the chief Minister's Office said.
It said that all the group support workers will also be provided with IDs.
As per the announcement, the Group Assistants will be given a one-time stipend of Rs 5,000 to buy their preferred smartphone while all Community Resource Person – Community Mobilisers (CRP-CM) will be paid Rs 3,000 a month.
Besides, all CRP-CMs will be paid Rs 350 per month for travel expenses and Rs 150 per month for telephone allowance. It will subsequently be increased to Rs 250.
The Chief Minister also announced that the state government has made the necessary financial arrangements to implement the package immediately.
Mr.Patnaik complimented these workers for their important role in supporting the Mission Shakti movement at the panchayat level in furthering the Mission Shakti movement.
He also hoped that this financial package will encourage them to work harder towards building a transformed Odisha.
Notably, the Mission Shakti movement has changed the lives of 70 lakh women in the State.
This year, Mission Shakti women were given a record bank loan of Rs 6,000 crore.
In addition, Rs 200 crore has been deposited in their bank accounts for interest rebates.
As per the decision of the State Government, Mission Shakti workers have been provided with various government jobs ranging from paddy procurement to supplying patients to hospitals, feeding center management, fish farming and so on.
The state government has set up a special department called Mission Shakti to provide more energy and speed to the Mission Shakti program and to better coordinate.
At present, all self-help group federations are working on the same platform. Gram panchayat level federations are grassroots organizations of self-help groups. These federations have been instrumental in helping self-help groups in their decision-making processes, including financial inclusion, livelihood and skills development, and their formal skills development.
These gram panchayat level federations are supported by Master Bookkeeper, Bank Mitras, Krishi Mitras, Prani Mitras, Community Resource Person – Community Mobiliser (CRP-CM).
These auxiliaries have an important role to play in strengthening the Mission Shakti movement in the State.