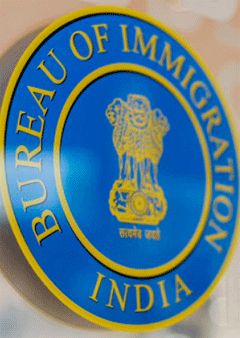 Bhubaneswar: The Bureau of Immigration (BOI) has issued a look out circular against Nisha Kashyap, wife of Bhikhu Bisoi and one of the directors of Kinney Infotech Pvt. Ltd. in a job racket case.
On the request of the Economic Offences Wing (EOW) of the State Crime Branch the BOI has issued the Look Out circular, officials said.
Earlier look out notice was issued against Bhiku Bisoi and Manikandan, the two directors of the fraud company.
The EOW took over the investigation of the case from Bhanjanagar Police station on the allegation of huge collection of money from a large number of job seekers by Kinney Infotech Pvt. Ltd. through its office bearers for providing work from home and subsequently duping the job seekers to the tune of more than Rs 1 crore.
Bhiku, a native of Ganjam and Manikandan of Chennai the Directors of Kinney Infotech Pvt. Ltd have opened their office at Bhanjanagar and employed some agents to persuade common people to invest with their company with false assurance of providing work from home.
A large number of unemployed masses had invested huge money with the company with the hope of getting Job. The company has received deposits of Rs.1.91 crore from 166 job seekers, the EOW said.
However, the accused persons misappropriated the invested amounts, closed the office and fled away.
During investigation, the EOW found that Nisha Kashyap, is either the sole or co-director of as many as 10 companies.
The official said Rs.38,78,500 was diverted to the account of Simbucks Virtual Tech Solution (OPC) Pvt. Ltd. of which Nisha Kashyap is the sole director from the account of Kinney InfotechPvt. Ltd., four office bearers of the company engaged in unauthorized collection of public deposits have been arrested and forwarded to court. They are still in judicial custody.
EOW suspected that all the three accused are hiding in Malaysia. They are also wanted by Punjab Police in other cases.