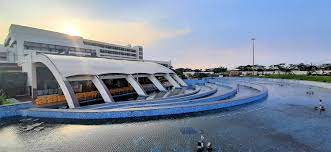 Bhubaneswar: After successfully undertaking the rescue operation and ensuring proper treatment of the injured persons, identification of dead bodies has emerged as a major challenge before the State Administration.
No one is there to claim some bodies, while it was also noticed that two different families also claim one body. As the bodies are in very bad condition, the family members are also facing difficulties in identification, officials said.
As many as 123 bodies have been preserved in the mortuary of AIIMS Bhubaneswar while another 70 bodies have been kept at the mortuaries of Capital Hospital, Sum Hospital, Amri Hospital, KIMS Hospital and Hi-Tech hospital in Bhubaneswar.
"We are facing issues in identification of some bodies as the bodies are in very condition and faces are not being identified properly. In such cases we have to move forward by conducting DNA tests," said Vijay Amruta Kulange, commissioner, Bhubaneswar Municipal Corporation (BMC).
The doctors are following all procedures while handling the bodies, he said.
"We have submitted related documents to the local authority to claim our body. But someone else has lodged a complaint claiming the same body. So, we are unable to receive the body," said an old man from West Bengal.
Out of 275 bodies, so far 151 bodies have been identified. All bodies after due process are being handed over for transfer to destination, said Chief Secretary Pradeep Kumar Jena in a tweet.
Arrangements for free transportation of the bodies by hearses/dead body carriers till destination were made by the Odisha government, he said.
"Problems in identification of bodies usually happen in such a massive devastating tragedy. But, the state administration in coordination with officials of railway and government of India are jointly making all efforts to shorten the issues," said Development Commissioner Anu Garg.
Photographs of dead passengers have been uploaded on srcodisha.nic.In, bmc.gov.In and osdma.org for identification.
AIIMS-Bhubaneswar executive director Ashutosh Biswas said it had received 123 bodies and had already dispatched 60 after identification till Monday evening.
By the time AIIMS received the dead bodies more than 30 hours had passed. To preserve the cadavers in an appropriate condition and prevent further decaying was of paramount importance, he said.
However, AIIMS took all the steps like preserving in cold storage with ice packed in the AC rooms and was done immediately followed by the embalming of the bodies was done in a war footing manner, the director said.
Experts from other national institutes like AIIMS New Delhi, AIIMS Nagpur, AIIMS Raipur have also joined hands with AIIMS Bhubaneswar. Also, the forensic experts from other reputed national institutes like RML and Lady Hardinge Medical College have also joined here, said Biswas.
A 24×7 help desk by AIIMS is maintained both at the forensic and anatomy department for help of the family members of the deceased.
Around 50 numbers of doctors, residents and paramedical staff with great support from 50 attendants and more than 50 officials are engaged in the process.
Also 5 large containers with 40 capacity of each storage are kept standby at AIIMS. Already 3 containers have arrived on the campus of the national institute, he added.
According to a government note, 1,207 injured persons were admitted in different hospitals out of which 1,009 have already been discharged.
"There are 198 injured passengers in different hospitals. The condition of all barring one is stable," the official said.