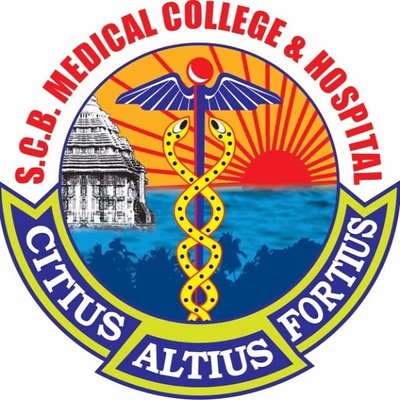 Cuttack: For the treatment of Black Fungus (Mucormycosis), a special 30-bedded ward has been opened at States premier medical institution—SCB Medical College and Hospital in Cuttack.
The special ward has been opened at the upper floor of the ENT department in the aftermath of reporting of two suspected black fungus cases in the hospital, said SCB Medical Colleges Emergency Officer, Dr.Bhubanananda Moharana.
The samples of the two patients have been sent for examination. Both the patients infected with COVID19 and had recovered. However, now they are suspected to have been infected with black fungus, sources said.
The hospital authority has formed a dedicated medical team for the treatment of black fungus. The team is headed by the ENT Department Professor Dr Subrata Behera while senior physicians from the department of eye, medicine, microbiology and dental diseases have included in the tem, the source said.
Meanwhile, Cuttack city Covid Observer Dr Umesh Ray said the Sisu Bhawan in Cuttack is likely to be converted into a dedicated Covid-19 hospital to tackle possible third wave. However, final decision in this regard has not been taken yet, he said.
Few days ago, the Health and Family Welfare Department has issued an SOP to provide healthcare facilities to children keeping the possible third wave in the mind.
The Sardar Vallabhbhai Patel Post Graduate Institute of Paediatrics (SVPGIP) or Sishu Bhawan, Cuttack will act as the nodal centre for monitoring and provision of technical input to treating paediatricians in other parts of the State.
The Superintendent of SVPGI has been instructed to form a technical group which will be available to treating physicians, paediatricians, intensivists and paediatric anaesthesiologists across the State, said sources.