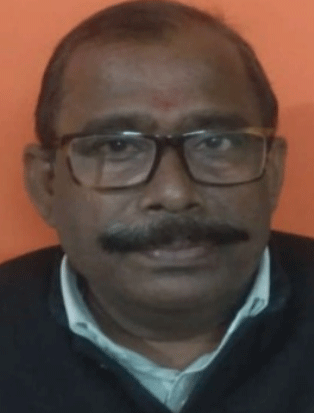 Bhubaneswar: Senior leader of Odisha BJP on Friday paid rich tribute to party's senior leader Subhash Chandra Gantayat, who died on June 20 in a hospital in Mumbai.

Subash was under treatment in a Mumbai hospital as he was fighting deadly cancer.
Mr.Gantayat was inspired by RSS ideology from his childhood and later he joined ABVP and held crucial responsibilities like State Secretary.
During the emergency situation, he was also sent to jail for 19 months under Maintenance of Internal Security Act (MISA).
While working at a senior position in Reliance, he has created employment for many Odia youths.
He also united all Odias staying in Gujarat state. During that time, former CM and Prime Minister Narendra Modi highly praised Mr.Gantayat for his work. 
After retiring from the service, he joined BJP and was serving the society.
State BJP President Samir Mohanty said he has lost a good friend.
The demise of Gantayat is an irreparable loss. He was a very loving person and strong organizer, Mr.Mohanty said. 
Many senior leaders including Union Minister Dharmendra Pradhan & Pratap Sarangi, Surat MP Darshana Ben, Choryasi MLA Zankhana Patel, ex Union Minister Jual Oram, ex-Minister Manmohan Samal and MP Suresh Pujari attended the condolence meeting and paid rich tribute to the BJP leader.
Ace Advocate Prahallad Sinha, BJP Veteran, Om Prakash Ray and others lauded his spirit and dedication for the people of the state serving in Gujarat and Maharashtra.
Subash's son Chandan, daughter Snigdha, Daughter in-law and Son in-law and others also attended the virtual meeting.