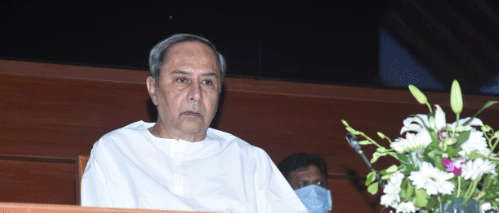 Bhubaneswar: BJP is eyeing for BJD Supremo support as President of India post will fall vacant on 25 July, election to the Top Post will be held before that date. Though both BJP and BJD leadership are keeping mum over the issue.
With the new President of India due to be elected in July 2022, National Leadership of BJP has pinned hope on Chief Minister Naveen Patnaik, political observers feel.
For smooth victory of the BJP-led NDA Presidential Candidate, Governing BJD holds the key, political observers say.
While the Opposition parties collectively have a 51.1 per cent share of the Electoral College, the BJP and NDA partners have 48.9 per cent. The NDA needs only 1.2 per cent to cross the halfway mark.
With 21 MPs (12 in the Lok Sabha and 09 in the Rajya Sabha) and 113 MLAs in the Odisha Legislative Assembly, the BJD has 3.22 per cent of the votes.
In fact the regional political outfit holds crucial points for the Presidential Poll.
While BJD is yet to open its cards on the election for the President of India, BJD Supremo has announced that he will take a decision after the declaration of the candidates for the poll.
Although Governing BJD has not opened its mind, it had supported NDA candidates during the last two elections held in 2012 and 2017.
During the 2017 Presidential poll BJD supported NDA candidate Ram Nath Kovind.
At that time, the BJD Supremo had maintained that the office of the President of India is above political considerations and the BJD wanted to keep it above politics.
Similarly, Naveen Patnaik was the first to propose the name of PA Sangma for the presidential election held in 2012 against UPA candidate Pranab Mukherjee.
In September 2020, he had supported NDA candidate Harivansh Narayan Singh in the election for the post of Deputy Chairman of the Upper House.
Governing BJD had also supported BJP candidate Ashwini Vaishnaw for a Rajya Sabha seat . Thanks to Naveen Patnaik blessings, Mr.Vaishnaw is now holding post of Cabinet Minister.
National BJP Top Brass has all faith on BJD Supremo as Saffron Veteran Lal Krishna Advani had time and again said that "Naveen Patnaik is a gentle man and trusted".
This trust message carries lot of weight and indicative of the proposed move of BJD Supremo in forthcoming Presidential Poll.