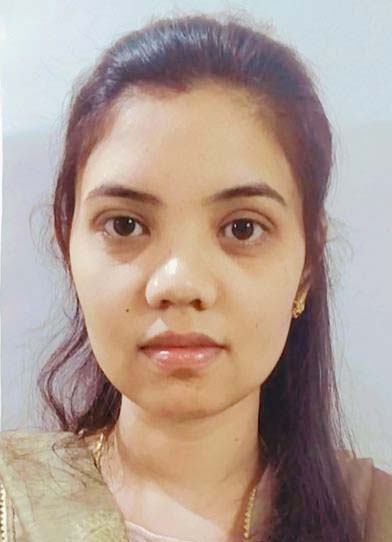 Bhubaneswar: The Governing Biju Janata Dal (BJD) on Monday fielded Barsha Singh Bariha, daughter of late MLA Bijaya Ranjan Singh Bariha, as its candidate for by-poll to the Padampur Assembly Constituency in Bargarh district.
"Barsha Singh Bariha, wife of Smruti Sourav Baliarsingh is the Biju Janata Dal candidate for by-election to 01-Padampur Assembly constituency," BJD President and Chief Minister Naveen Patnaik said in an order.
Local political analysts feel that the BJD has picked up Barsha to get sympathy votes and also to woo the women voters of the constituency as Opposition BJP and Congress have nominated ex-MLAs and male candidates for the election.
Besides, Barsha is a fresh and young face and also a law graduate. So, people may like her candidature, they said.
Thanking the BJD Supremo, Ms.Barsha said, "I will emphasize women empowerment. I have learnt a lot from my father and will try to implement the same."
Interestingly Ms.Barsha is the 'Daughter in Law' of BJP Leader Rama Ranjan Baliarsingh.
Meanwhile, BJP candidate and ex-MLA Pradip Purohit did not filed his nomination papers on Monday.
He abstained from presenting nomination papers as farmers requested him to refrain from it.
Mr.Purohit joined the Farmers' Demonstration demanding relief to them on account of delay in release of Crop Insurance.
The State President of BJP's farmers' wing, Mr.Purohit has a strong hold in the constituency.

He had won the seat in 2014 but lost to BJD's Bijaya Ranjan Singh Bariha in 2019.
On the other hand, the Congress party has nominated ex-MLA Satya Bhusan Sahu for the by-election scheduled for December 5.
A three-time MLA from Padampur (1980-85, 1985-90 and 2004-09), Mr.Sahu had unsuccessfully contested for the seat in 2009 and 2019.
The bypoll has been necessitated after the demise of sitting BJD MLA Bijay Ranjan Singh Bariha in October.
As per the schedule, the intending candidates can file their nomination papers till November 17. The last date for withdrawal of candidature is November 21, while the votes will be counted on December 8.