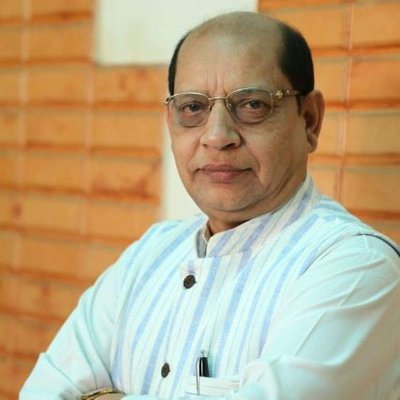 Bhubaneswar: Governing Biju Janata Dal (BJD) has appointed three senior leaders Prasanna Acharya, Debi Prasad Mishra and Sarada Prasad Nayak as observers for ensuing by-poll to Jharsuguda Assembly Constituency.
Lawmaker and ex-Minister Sarada Prasad Nayak is the BJD's Jharsuguda district observer while Shri Acharya and Shri Mishra are veteran leaders and ace organisers. So, the party has appointed them for the crucial by-poll ahead of the 2024 general election.
The BJD has fielded Dipali Das, daughter of slain Minister Naba Kishore Das, as its candidate for the bypoll. Now, appointment of observers. It seems that the ruling party is ahead in the race for the seat.
BJP and Congress have yet to announce their candidates for the by-poll. The BJP is also likely to nominate its youth leader Tankadhar Tripathy. Shri Tripathy has already started campaigning in the constituency.
On the other hand, Congress has formed a committee led by senior leader and MLA Santosh Singh Saluja to select a suitable candidate for the by-poll.
Shri Singh said the panel led by him will submit its recommendation to Pradesh Congress Committee (PCC) President Sarat Pattanayak. After getting a nod from the All India Congress Committee (AICC), the candidate's name will be announced.
"We have visited all blocks under Jharsuguda constituency and discussed with the party workers. The prime objective of candidate selection is winnability and acceptance among the workers and people. We will recommend six names for the by-poll," Shri Saluja said.
On the other hand, Odisha BJP President Manmohan Samal said, "A candidate selection team comprises of senior leaders including Jual Oram, Suresh Pujari, Surama Padhi and Rabi Naik have submitted their report yesterday. We will submit our recommendation to central BJP and they will take final call as time is there to file nomination."
The BJP will adopt a specific strategy for Jharsuguda by-poll and people of the constituency will fight the poll, he said.
The bypoll to Jharsuguda was necessitated after the murder of Naba Kishore Das on January 29.
The by-poll will be held on May 10 while the result will be declared on May 13. Formal notification for the by-poll will be issued on April 13. Candidates can file nominations till April 20 while scrutiny of the papers will be done on the next day (April 21).
Last date for withdrawal of nomination papers is set for April 24. The entire election process will be completed by May 15.