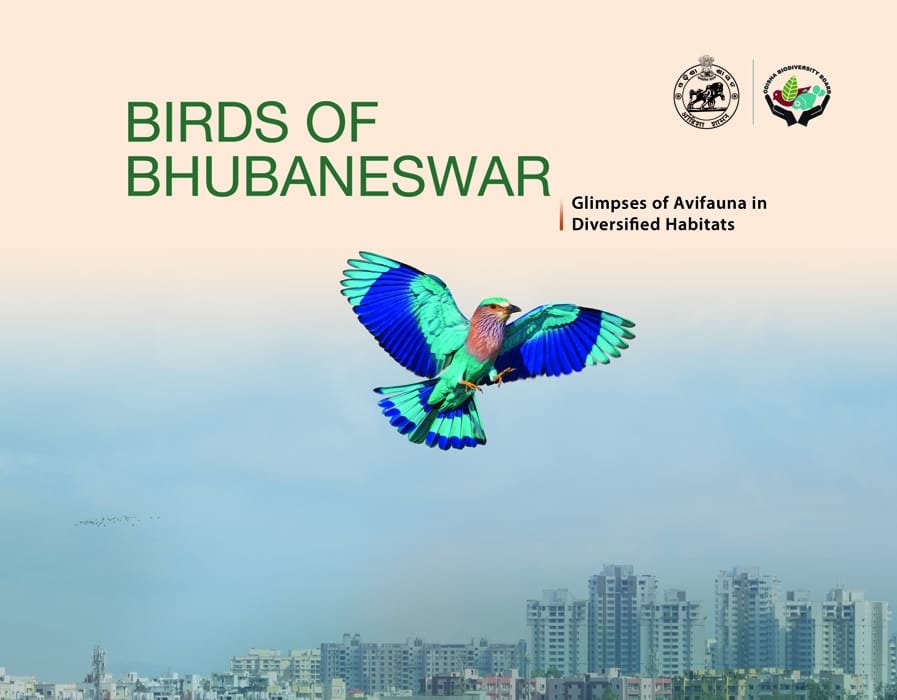 Bhubaneswar: For the first time birds available in Capital City are listed in a well-researched book "Birds Of Bhubaneswar" is now available for nature lovers.
Thanks to the efforts of an ardent nature lover and veteran IFS Officer, Rajiv Kumar Chairperson of Odisha Biodiversity Board (OBB) the book has been released in the wildlife Week Celebrations held here on 7 October here.
Department of Forest, Environment & Climate Change observed the "68th Wildlife Week" from 2-8 October, 2022. In this occasion while observing Wildlife Week on 7 October, 2022.
In the State level function a book on "Birds of Bhubaneswar: Glimpses of Avifauna in Diversified Habitats" was released prepared by Odisha Biodiversity Board.

Rajiv Kumar, IFS, Chairman, OBB has been is guiding force behind this effort , said a senior scientist of OBB.
This book provides key features for identification of species, description, common names, scientific names, vernacular names, residential status, IUCN status, size, special features, food habit, habitat ecology, voice, occurrence and breeding behaviour of the birds along with their taxonomic details and nomenclature of 204 species of birds (out of total 244 documented in the city) occurring in the Capital City of Bhubaneswar.
In addition to this, various common interesting facts associated with some of the species have also been mentioned in the book which makes it interesting for common readers.
It is a fact that Bhubaneswar as a city is growing rapidly with lots of anthropogenic activities. However, it is a matter of surprise and great satisfaction that population of faunal species especially the rich diversity of birds in the city has been found significantly encouraging.
It is expected that the book not only will help researchers and students to enrich their knowledge but also help to create awareness among common urban public which ultimately will lead towards the conservation of these beautiful creation of nature in urban habitats.
Ace Mandarin Satyabrata Sahu, who was recently ACS Forest Environment and Climate Change was instrumental in publication of the book for which OBB Officials have expressed their 'Sincere Thanks' for the initiative.
Senior OBB Official said it is because of pursuing efforts of Mr.Sahu the book could be released on 7 October.