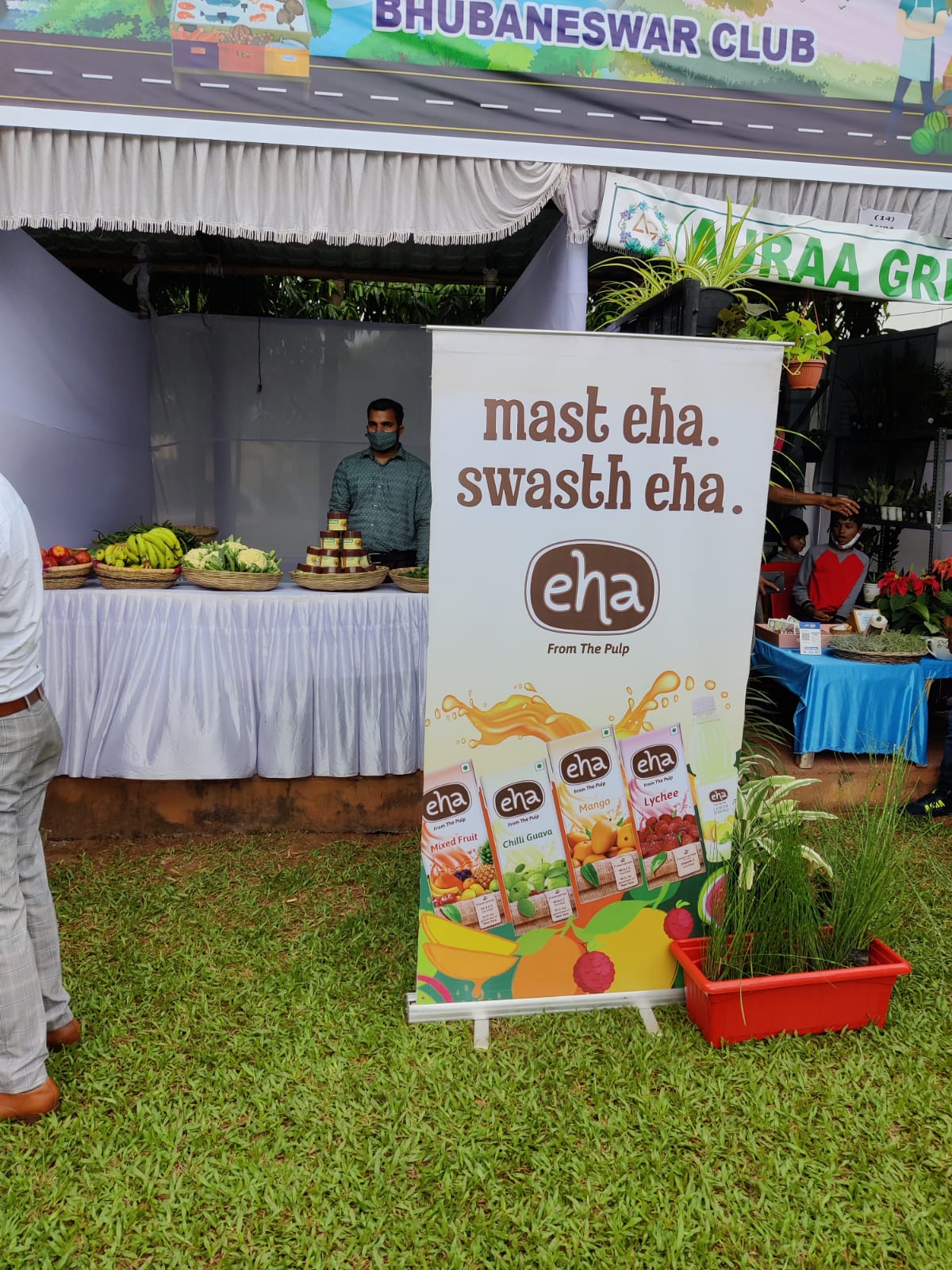 Bhubaneswar: For the first time in its history, Bhubaneswar Club, the Premier Club of Odisha, has organized an organic fair on its premises here Sunday.
Several stalls were put up by various organic farmers at the fair. Wide range of organic products like fruits, vegetables, poultry, bakery, dairy, honey, ghee and flowers were on display.
A good number of members along with their family and friends visited the market which has been named as "A Gentleman's Farmer's Market".
Many of them bought the organic products at discounted prices. The market remained open for the visitors from 11 am to 4 pm.
Beverages and cheese also served as complimentary at the Club. Delicious mouthwatering food also made available for the guests for the Sunday.
The Club members and their family enjoyed the day.
Perhaps for the first time, the Club has organized such a beautiful fair.
This innovative event was conceptualized by its President Asit Tripathy.
After taking over the charge of the office of President of the Bhubaneswar Club in September last, Mr.Tripathy is making novel moves to popularize the one of the oldest clubs of Odisha.
After being elected as President, Mr.Tripathy had said that he contested for the post as it will enable him to contribute towards the dreams of a multi-dimensional club.
Bhubaneswar club was reportedly founded in 1949. In 1950, the King of Khallikote became the first President of the Club.
Later, up to 1964 the heads of different Royal families of the State were becoming the President of this club. In 1964 former Chief Minister Biju Patnaik was the President of the club.
Since then the Club has been a Center of Culture and Sports and now it has turned out to be a multi-dimensional one with a new Team of management led by Mr.Tripathy.