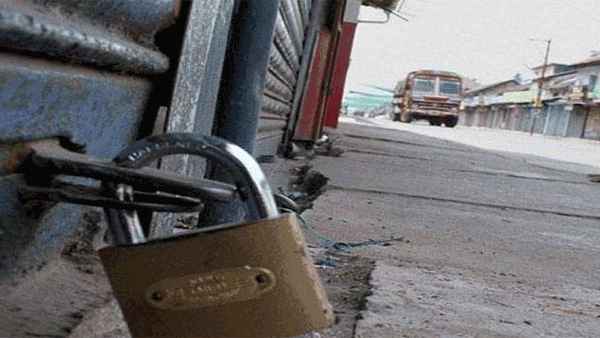 Bhubaneswar: The nation-wide strike Bharat Bandh has affected normal life. However, it was observed peacefully without any major untoward incident.
In Odisha, Congress, left parties and trade unions have supported the strike called by the Samyukt Kisan Morcha (SKM). The farmers' union is demanding withdrawal of the three laws — Farmers' Produce Trade and Commerce (Promotion and Facilitation) Act, Farmers (Empowerment and Protection) Agreement of Price Assurance and Farm Services Act and the Essential Commodities (Amendment) Act. The Bills were passed by Parliament in September last year and the President of India has given his consent for it.
Holding placards and banners, the agitators staged demonstrations at different places in capital city Bhubaneswar, Cuttack, Balasore, Rourkela, Balasore, Khurda, Sambalpur, Bolangir and other districts in the State.
Educational institutions, private offices and shopping malls have remained closed while vehicular movement and train service has come to halt as protestors staged road blockade and Rail Roko in different places this morning. The train service resumed after a brief halt as protestors withdrew the Rail Roko.
Hundreds of vehicles, especially trucks, were stranded on NH-16 due to the blockade. The bus services of the State-run Odisha State Road Transport Corporation (OSRTC) have also been suspended from 6 am to 3 pm. Private bus operation was also suspended for the strike.
However, emergency services continue to remain unaffected. The government offices, major public sector banks and offices of Central and State PSUs were seen to remain open with thin attendance.
Though the government had earlier issued a notice, asking its employees to reach office by 9.30 am, many could not meet the deadline due to inclement weather conditions. Lok Seva Bhavan, Kharavela Bhavan and Rajiv Bhavan were guarded by security personnel to prevent the entry of any agitators, a senior official of the Home Department said. As a precautionary measure, the front gates of the major government offices were closed by 10.15 am, he said.
Due to the strike, people were seen waiting for buses and taxis in the major bus stands and railway stations.
Navaniman Krushak Sangathan state convenor Akshya Kumar said farmers across the country are angry as Prime Minister Narendra Modi did not pay any heed to their issues.
"Today's bandh is symbolic. It will be further intensified till PM Modi withdraws the three farm laws," said Sesadev Nanda, another leader of the outfit.
Stating the Bharat Bandh was successful, State Congress president Niranjan Patnaik said, "Demanding scrapping of three black farm laws, the farmers of the country have called for the Bandh and all opposition parties including Congress have supported it."
The Congress is demanding withdrawal of the three farm laws, provision of MSP in Act and stop the selling out of the vital infrastructures and properties of the country, Patnaik said.
"We are observing the bandh demanding the repeal of the three black farm laws," said CPI leader Rama Krushna Panda.