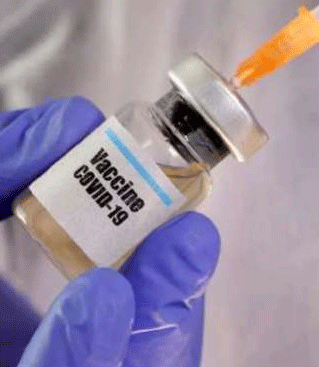 Bhubaneswar: With more and more Health Care Workers (HCW) showing their eagerness to go for COVID-19 Vaccine, State Government is obliging them with Life Saving Jabs.
While 3,38,700 HCWs have registered themselves for Vaccination, as on date 2,89,187 HCWs have taken the Jab, said official sources.
As the Government of India has extended the Dateline to 25 February for HCWs to take First Dose of Vaccine, State Government is continuing to provide vaccine to the Health Workers.
Dateline was set for 10 February to cover all HCWs, which was extended for three days and later it has been extended for 10 days looking to the interest of the HCWs, who worked relentlessly during COVID-19 Pandemic.
However there is large scale eagerness among the Front Line Workers (FLW)s to take the vaccine, which has resulted in covering 1, 40,025 FLWs by 18 February evening 6 PM.
So far Second Dose is concerned, 53,401 HCWs have already taken Jab as on Thursday.
ACS Health & Family Welfare, Pradipta Kumar Mohapatra reviewed COVID-19 Vaccination Management on 18 February evening, which reveals that only on Thursday 43,223 have been vaccinated, which is 99.6 Percent of the target.
Vaccination was conducted in 356 Sites of which 15 are COVAXIN and in 299 Sites, HCWs were given Jabs. 719 HCWs took First Dose and 35,153 HCWs were given Second Dose, which 99.5 Percent of the target, officials says.
For FLWs 57 Sites were organized across the State in which 7351 beneficiaries were covered, which was 99.2 Percent of the target.
Among the districts, Ganjam covered 2938 HCWs and 2289 were covered in Mayurbhanj, 1919 in Bargarh for Second Dose.
So far FLWs are concerned Cuttack, 1233 , Kandhamal, 1100, Kalahandi covered1071.
While State Government is closely monitoring Vaccination Management, Union Government is also keeping a tab on the activities.
Department of Health & Family Welfare (DoHFW) is keeping constant watch and Adverse Event Following Immunization (AEFI)s have not been reported across the State, officials say.