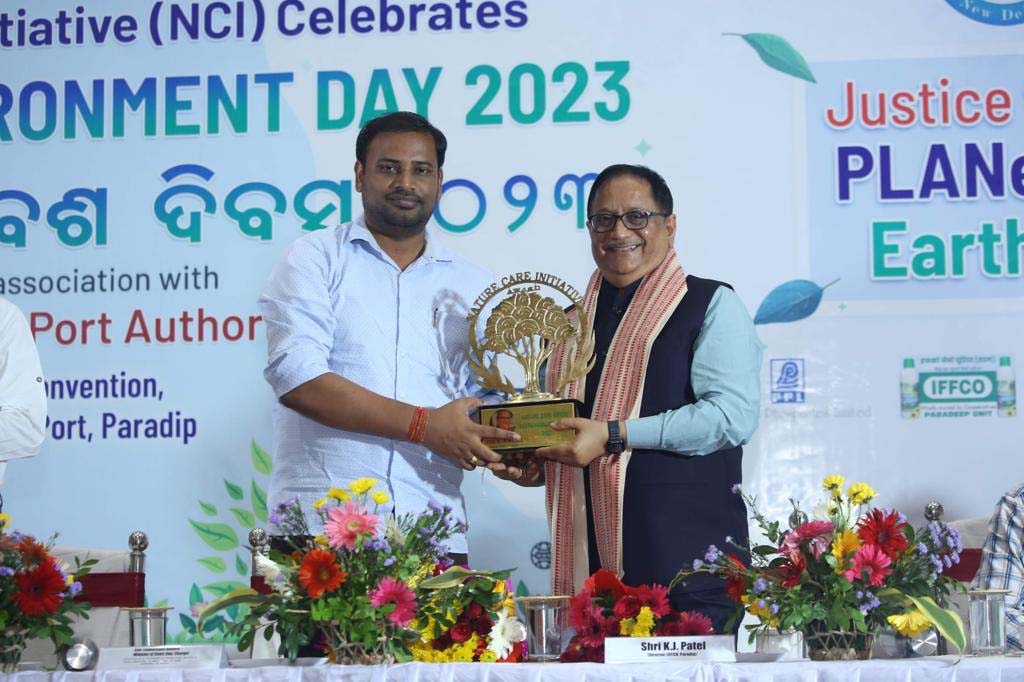 Paradip: For the protection of the environment, IT and Sports Minister Tusharkanti Behera called upon every individual to adopt RRR policy (Recycle, Reduce, Reuse) to curb pollution.
Shri Behera was speaking at Biju Convention Centre, Paradip on the occasion of World Environment Day, 2023 on Monday organized by leading NGO, Nature Care Initiative.
Shri Behera attended the event as Chief Guest and gave his deliberation and harped upon taking oath to work towards greener tomorrow.
"Only meeting and awareness is not enough to tackle the pollution menace, we need to adopt environment friendly approaches and attributes at our individual capacity," he said.
The Minister urged people to use public transport to commute rather than individual vehicles.
"Our approach should be more of adopting newer innovative indigenous technology, but hand in hand, we should not be hesitant to adopt good technology from foreign, countries also, if it's good for the environment," suggested Shri Behera.
Chairman of Paradip Port Authority, P. L. Harnadh attended as guest of honour and informed that it is our moral responsibility to provide a greener and cleaner tomorrow, to our next generation.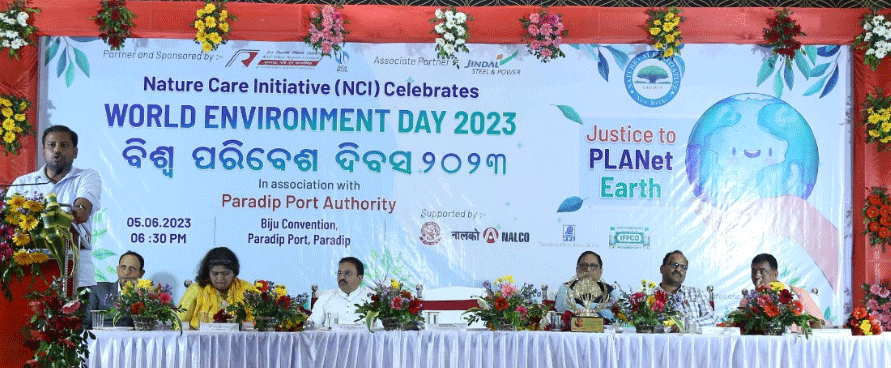 "We need to understand our culture, tradition and vedic gyan, through that knowledge only, we will be in a position to protect and conserve the environment," said Shri Harnadh.
Stating Panchabhoot Puja is also to help in environment protection, he informed the gathering that the initiative of Paradip Port will be completely green by 2028.
The Paradip Port is under process of installing 10 MW Solar Power plant and the Port is amongst the first three ports to have Hydrogen Hub greener fuel concept, he said.
The Chairman Paradip Port reiterated that during his tenure, 1 million trees will be planted and informed that in the last 1 years, 2 lakhs trees were planted and this year 1 lakh trees will be planted through Odisha Forest Development Corporation (OFDC) in Paradip.
K. J. Patel, Director and Unit Head IFFCO Paradip, attended as Guest of Honour highlighted the effort of IFFCO to make mother earth more cleaner and greener. He informed the gathering how NANO technology being used for the benefit of farmers and environment protection.
This year Nature Care Green Sustainability Award 2023 presented to K. J. Patel for his leading role in environment protection.
Nature Care Prakurti Premi Award 2023 presented to Tapas Ranjan Pati, Environmentalist & Nature Care Prakruti Bandhu Award 2023 presented to Amresh Naresh Samant, Environmentalist for their valuable contribution towards Nature and Environment.
The meeting was presided over by Srikant Sekhar Sahoo, Chief Executive, Nature Care Initiative. Dr Sandeep Pattnaik, Professor, School of Earth Ocean and Climate Change, IIT Bhubaneswar, Dr Sutapa Pati, Academic Dean, School of Sustainability, Xavier University, Pandit Matru Prasad Mishra Environmentalist, Durga Prasad Mishra, CEO Breathe Green India Private Limited participated as guest of honour & speakers and gave their valuable opinion and suggestion.