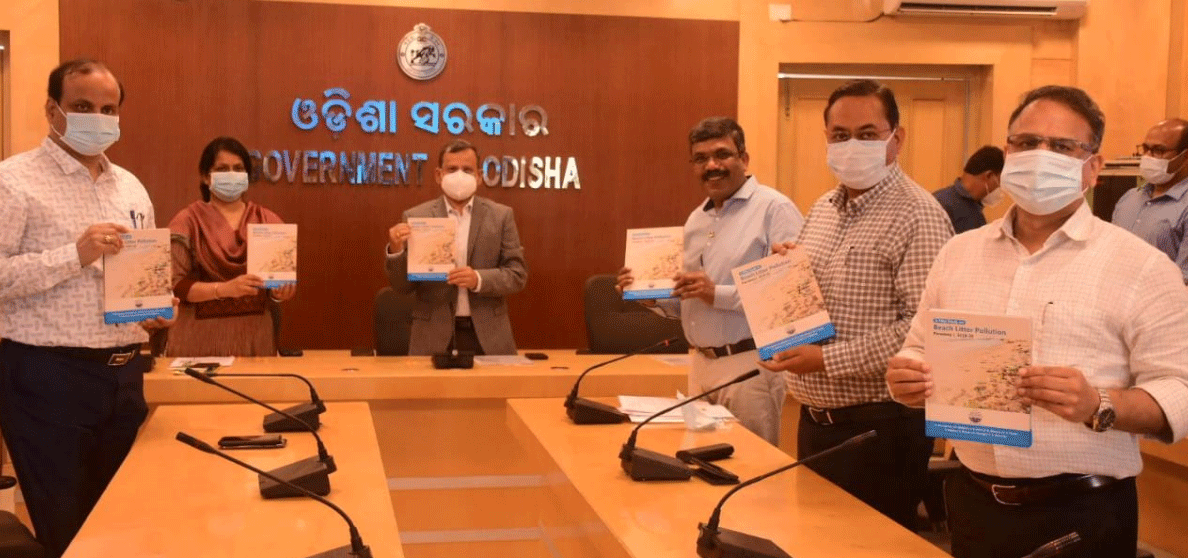 Bhubaneswar: Chairman, State Pollution Control Board Suresh Chandra Mahapatra released a book titled "A Pilot Study on Beach Litter Pollution: Paradeep 2019.
The book is authored by Dr. K. Murugesan, Member Secretary Odisha State Pollution Control Board, N. Mallick, S.S. Pati. S.D. Sharma, B.S. Panda, S. Mishra, S. Nayak, and B. Saran and it is findings of a pilot study.
Learned Author, Dr.Murugesan is known for his deep knowledge in environment protection and did his Ph.D in the sector, officials say.
This is first of its kind in the State as well as in the country on Beach Litter Pollution along the coast of an industrial town of Odisha (Paradeep), its impacts and their management.
SPCB is working on Integrated Coastal Zone Management Program through its Coastal Management Cell (CMC), and has acquired expertise on wide range of activities on Coastal Pollution since 2013.
This is a publication of State Pollution Control Board and the publication would pave way to cover other future potential beaches in the an aim to protect our pristine coastline from contamination with metals, Micro Plastic etc. though Beach Litterarine Integrated Coastal Zone Management Program (ICZ publications, said Mr.Mahapatra.
Mr.Mahapatra congratulated the authors for the methodological analysis and useful outcome of the volume.
The book was released in the presence of Mona Sharma, Additional Chief Secretary, Forest, Environment and Climate Change (FE&CC), Vishal Dev, Principal Secretary Finance, Susanta Nanda, Director, FE&CC and K Murugesan, Member Secretary, SPCB.
The volume spells out practical picture on marine regional end, their potential transport, categorization, influential climatic factors and ultimate fate in ecosystem with observations in well navigate the complexities of the issue while maintaining green compliances.