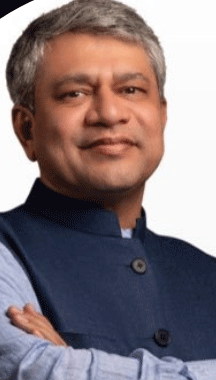 Bhadrakh: Minister of Railways, Ashwini Vaishnaw is giving priority for the Development of Railway infrastructure of the region along with various project works going on in Odisha and also is monitoring the developmental works regularly. Bhadrak-Nergundi 3rd line work will boost the economy of the region and will provide a hassle free train operations in Howrah-Chennai Main Line.
Accordingly, the construction work for Bhadrak-Nergundi third line project in Howrah-Chennai Main line between Bhadrak and Cuttack Railway Stations under Khurda Road Division of East Coast Railway is going on in full swing. More than 50% of construction works of this project have been completed.
A patch of 16.80Kms between Haridaspur and Byree which was supposed to be completed by last week of June 2023 has been completed before 1st week of May'2023.
This has been possible due to consistent review of project works by Minister of Railways Shri Vaishnaw. General Manager Manoj Kumar Sharma advised officials to focus for the speedy completion of various project works for the critical projects.
Shri Sharma also advised officials to coordinate with stake holders including State Government officials for early completion of the projects.