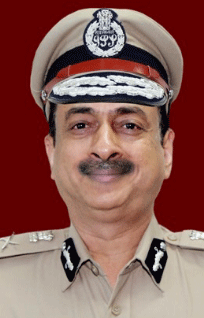 Bhubaneswar: Putting all speculation over extension of tenure of incumbent DGP Sunil Bansal for upcoming 2024 election to an end, the State Government has issued notification on retirement of Shri Bansal on December 31.
In its notification, Home Department said "Shri Sunil Kumar Bansal, IPS (RR-1987), D.G. of Police, (HoPF), Odisha is allowed to retire from Government service with effect from 31.12.2023 afternoon on completion of his two years tenure as DGP (HoPF), Odisha."
Shri Bansal has been serving as the DGP in the state since December 31, 2021 and his two year tenure ends on December 31 this year.
Following the retirement notification, race began among senior IPS officers to adorn the topmost post in the police department. Senior police officers including Arun Ray, Y. B. Khurania, B. Radhika, A. M. Prasad, Sudhanshu Sarangi and Arun Sarangi are in the race for the post.
As per norms, the State Government will send a list of senior IPS officers with about 25 years of service and at least six months left to retirement, to the UPSC. The Commission will shortlist three Top Cops from the list and recommend the state government to pick one from those officers for the DGP post.