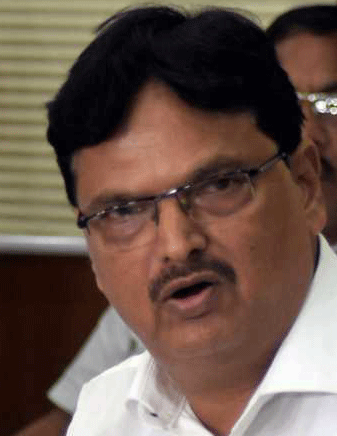 Bhubaneswar: State Government is understood to have urged the Union Government to allow Women Self Help Groups (WSHG)s to serve as Banking Correspondents (BC) by infusing adequate liquidity.
State's Finance Minister Niranjan Pujari has sent a memorandum to Union Minister Finance Nirmala Sitharaman in this regard, officials said on Thursday.
Mr.Pujari pointed out that functioning of Business Correspondents (BCs) in State are not effective as they mainly operate from their base bank branches without visiting the remote villages.
As many as 3800 Gram Panchayats (GP)s are covered by only Banking Correspondents ( BC) points and 1073 GPs do not have any banking outlets like bank branch and BCs, he wrote.
Hence, the Ministry of Finance is needed to instruct Banks to allow Women Self Help Groups (WSHGs) to act as Banking Correspondents by providing required amount of money, Pujari urged the Centre.
This will help out in Financial Inclusion as the Government of India is attaching importance to this programme.
He said while the Union Government is harping on financial inclusion, 70 per cent of State's Gram Panchayats are not being covered by any bank branches till date creating hurdle in implementing the flagship programme of the Center.
The State Government has presented a detailed memorandum to the Centre pointing out that financial inclusion is one of the important areas which needs strong coordination between Centre and State.
The financial inclusion has been constrained by lack of brick and mortar branches in the State. There are 12 public sector banks, 18 private sectors banks, two regional rural banks (RRB)s, one State Co-operative Bank (OSCB) and five small finance banks operating their business in 5450 branches in State.
Out of this 2856 branches are in rural areas, 1484 in semi-urban areas and 1110 in urban areas.
There are 6768 ATMs in the State out of which 2346 are in rural areas.
More than 70 per cent of State's Gram Panchayats (GPs) do not have a bank branch.
Out of the total 6798 GPs in the State, 4873 GPs do not have any brick & mortar bank branches.
Out of the 65 identified unbanked GPs in the State by SLBC sub-committee for opening of new brick & mortar bank branches, only one branch has been opened in the last six months.
So far, banks have not taken any effort for opening of brick & mortar bank branches in these 65 identified unbanked GPs, the Minister pointed out.
So it may be considered to impress upon the banks to open the new Brick and Mortar branches, he urged the Union Finance Minister in his letter.
The goal of digital payment would not be realized unless banking system is extended to the rural areas, Pujari asserted.
Commercial Banks are also not delivering adequate credit in Agriculture and allied sector as well as to Self Help Groups (SHGs) in the State, he said.
The Commercial Banks may also be instructed to provide adequate and timely credit in essential sectors for economic and social development.
The State Government have issued guidelines for providing space in Bharat Nirman Rajiv Gandhi Seva Kendras of unbanked GPs at GP and Block level at free of rent for a period of 5 years for opening of Bank branches, Pujari said in his memorandum adding that instructions may be issued from the Ministry to all banks to open branches in the identified unbanked GPs by March, 2024