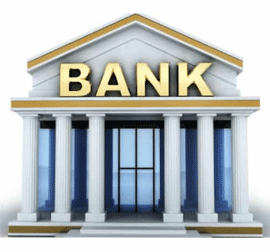 It seems Commercial Banks have substantially slowed the pace of Branch expansion in Odisha in the past two and half years.
Latest Report on Bank Branch Expansion in the State reveals that expansion of Brick and Mortar (B&M) Branch is moving at a snail's pace during 2018-19, 2019-20 and 2020-21.
While State Government is repeatedly urging Ministry of Finance to cover all the Gram Panchayats by Brick and Mortar Branches, however, expansion is on a slow lane, admits officials.
So far Bank Branch expansion is concerned, as on 31 March 2018, there were 5108 B&M Branches which went up to 5293 and as on date 5475 Bank Branches are operating in the State.
There are more than 2000 Gram Panhchayats to be covered by Bank Branches till date.
ATM Expansion is also on slow mode. As on 31 March 2018, there were 6693 ATMs, which went up to 6751 and now it is 6768.
However stress is on higher use of digital banking, expansion of Business Correspondents' network as the Commercial Banks are eyeing to cut down costs.
With more emphasis on financial inclusion, especially in unreserved and underserved areas, shift has been on getting Business Correspondents.
So far Banking Correspondents (BC)s are concerned as on 31 March 2018 there were 9558 BCs.
BCs number went up to 9897 as on 31 March 2019 and as on date there are 11,712 BCs are working in the State.
So BC Expansion has picked up in a big way in the State, officials say.
Digital Banking made it easier for customers to access banking facilities, thereby reducing pressure on the Banks to continue opening of new branches.
A senior official said the banking sector reached a certain level of saturation — in terms of branch network — and it is natural that the pace of opening new branches will slow down. Now, the focus is shifting to optimum use of various channels — branches, alternate channels such as ATMs and Digital Banking.
So far Banking Network, which consists B&M Branches, ATMs, BCs it was 21,359 on 31 March, 2018, 21,941 on 31 March 2019 and 23,955 now available, officials say.