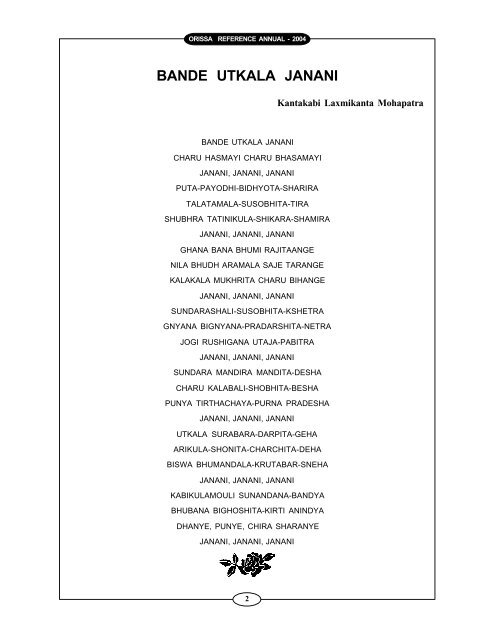 Bhubaneswar: The State Government has included Bande Utkala Janani, a patriotic poem written by Kantakabi Laxmikant Mohapatra, in the syllabus of Class IX and X students.

Board of Secondary Education (BSE), Odisha has issued a notification in this regard on Wednesday. The poem has been included in the First Language Odia subject in both the classes.
In June last year, the State Cabinet had accorded the State Song status to Bande Utkala Janani.
After that Odia Language Literature & Culture Department notified it as the State anthem. The State Government has made it mandatory for Bande Utkala Janani to be sung at all government programmes, Assembly Sessions, college and university cultural functions.
Whenever the anthem is sung or played, everyone will have to stand in attention except senior citizens, patients, infants, disabled and pregnant women.
The song has been sung at different meetings of Utkal Sammilani, a social and cultural organization founded by freedom fighter Madhusudan Das, since 1912.

Bande Utkala Janani was immortalized when it was sung when Odisha became a separate State in 1936.